︎ ︎ themrgordo@gmail.com
︎ ︎ @themrgordo
︎ ︎ +447983622481
︎ ︎ Curriculum Vitae

---
︎Always seeking weird 'n' wonderful creative collaborations & commissions
---
BEST OF THE REST
ZINES, ZINES, ZINES!

Over the years, I've made a tonne of zines; here is a selection of the ones I took photos of at the time or have copies floating around in the filing cabinet of zines and have taken snaps of.

Loads more zine in the pipe line. Watch this space!


---
STAR WARS
---
BRAIN FREEZE, MUD PANTS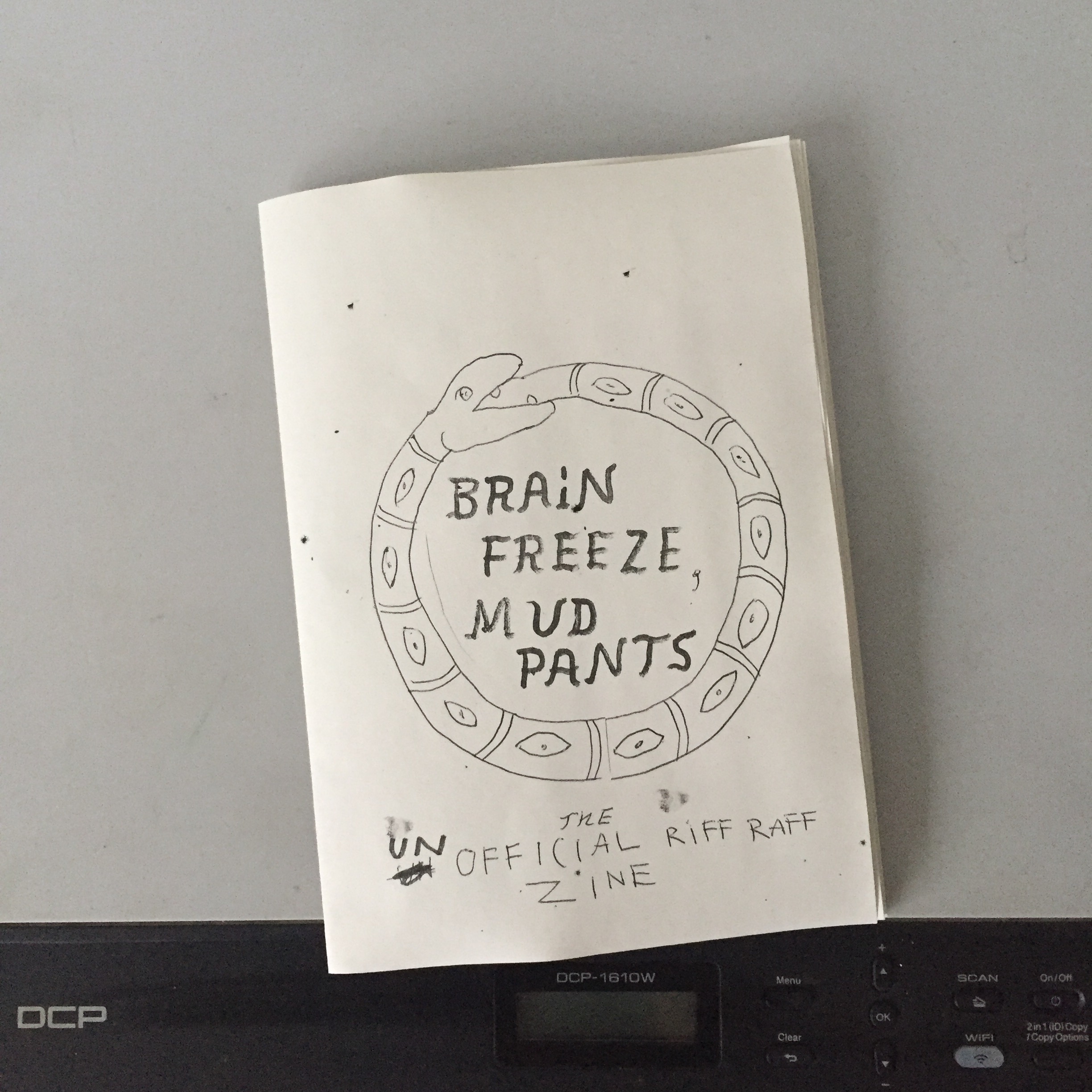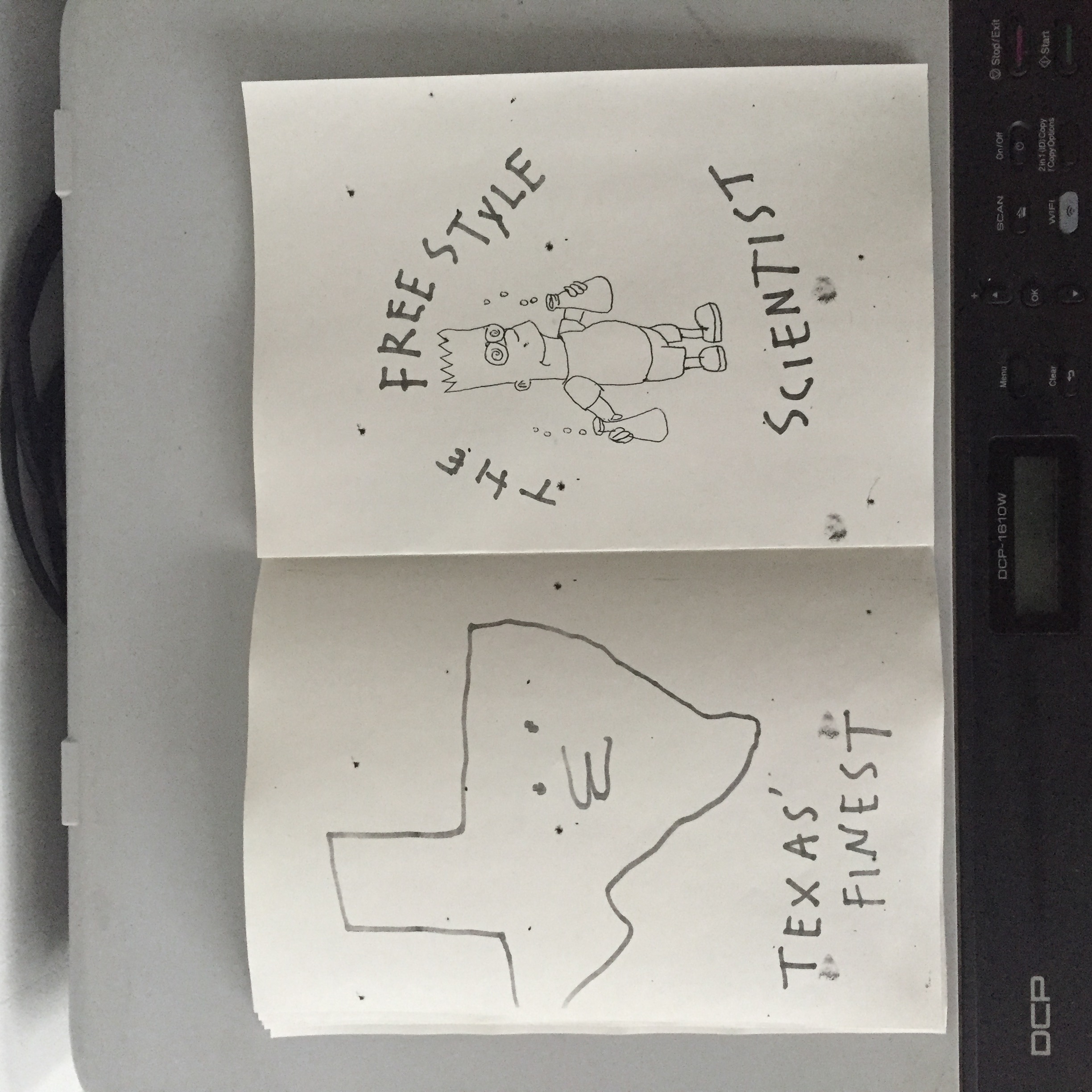 ---
WRESTLING PRO ILLUSTRATED

Collaboration with Leo Griffin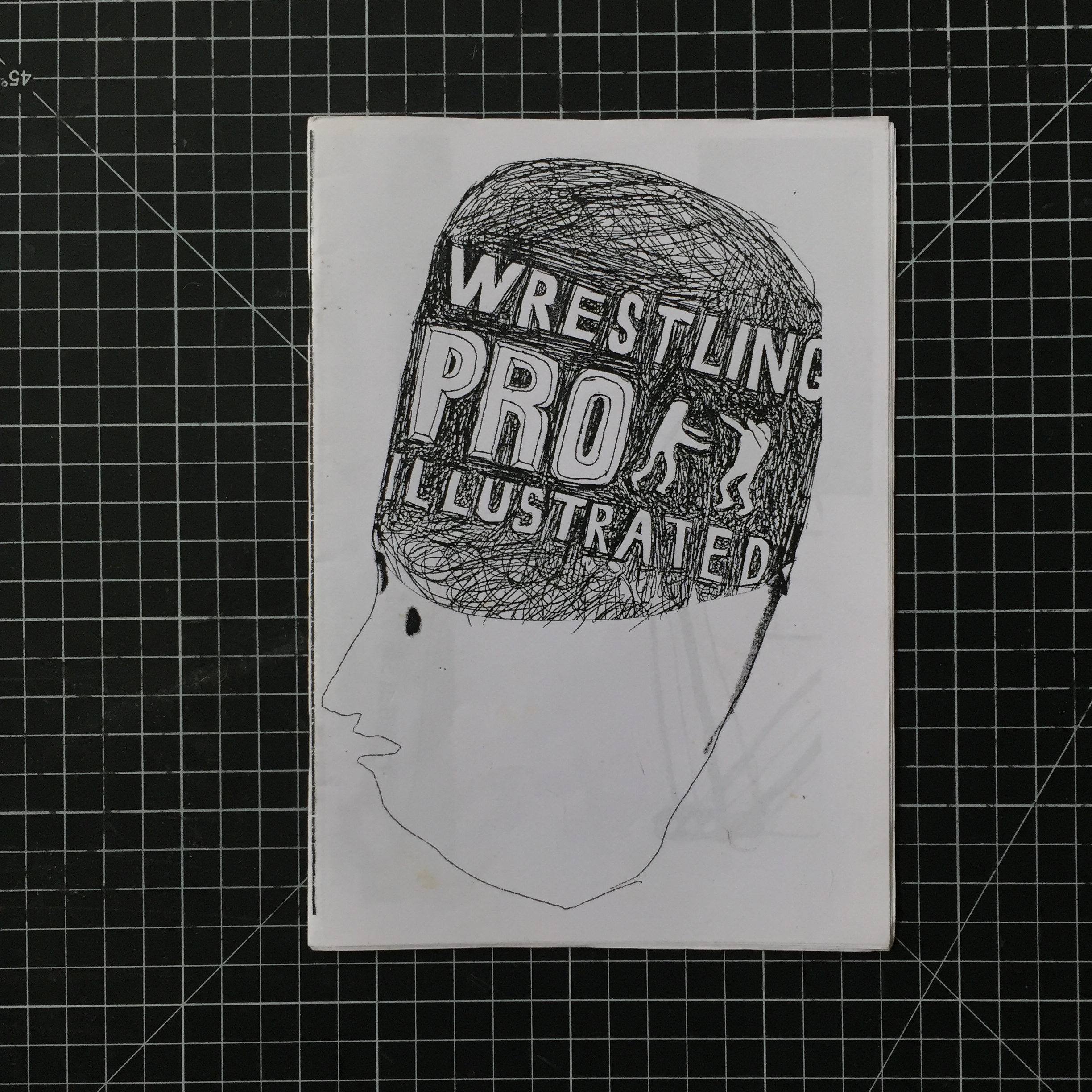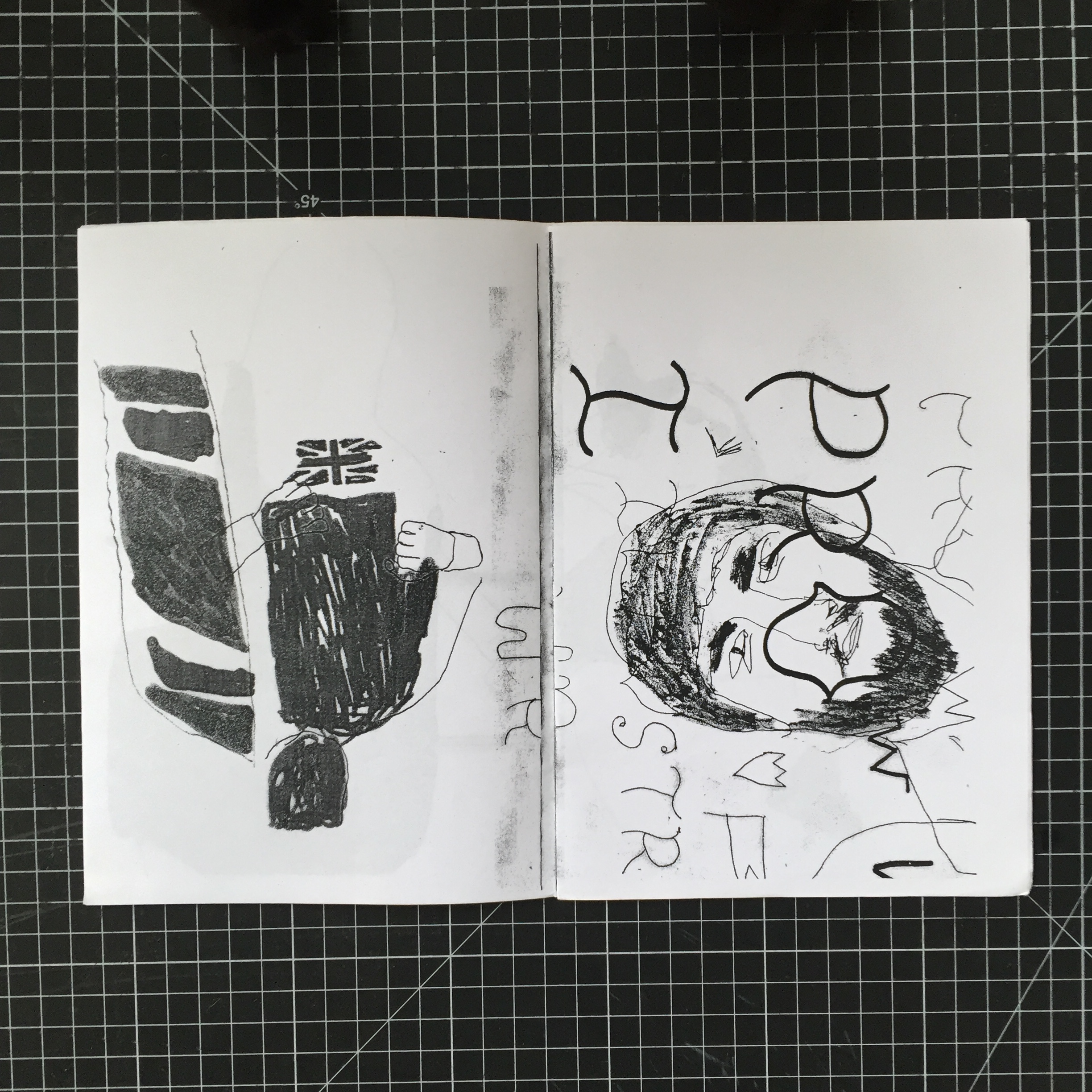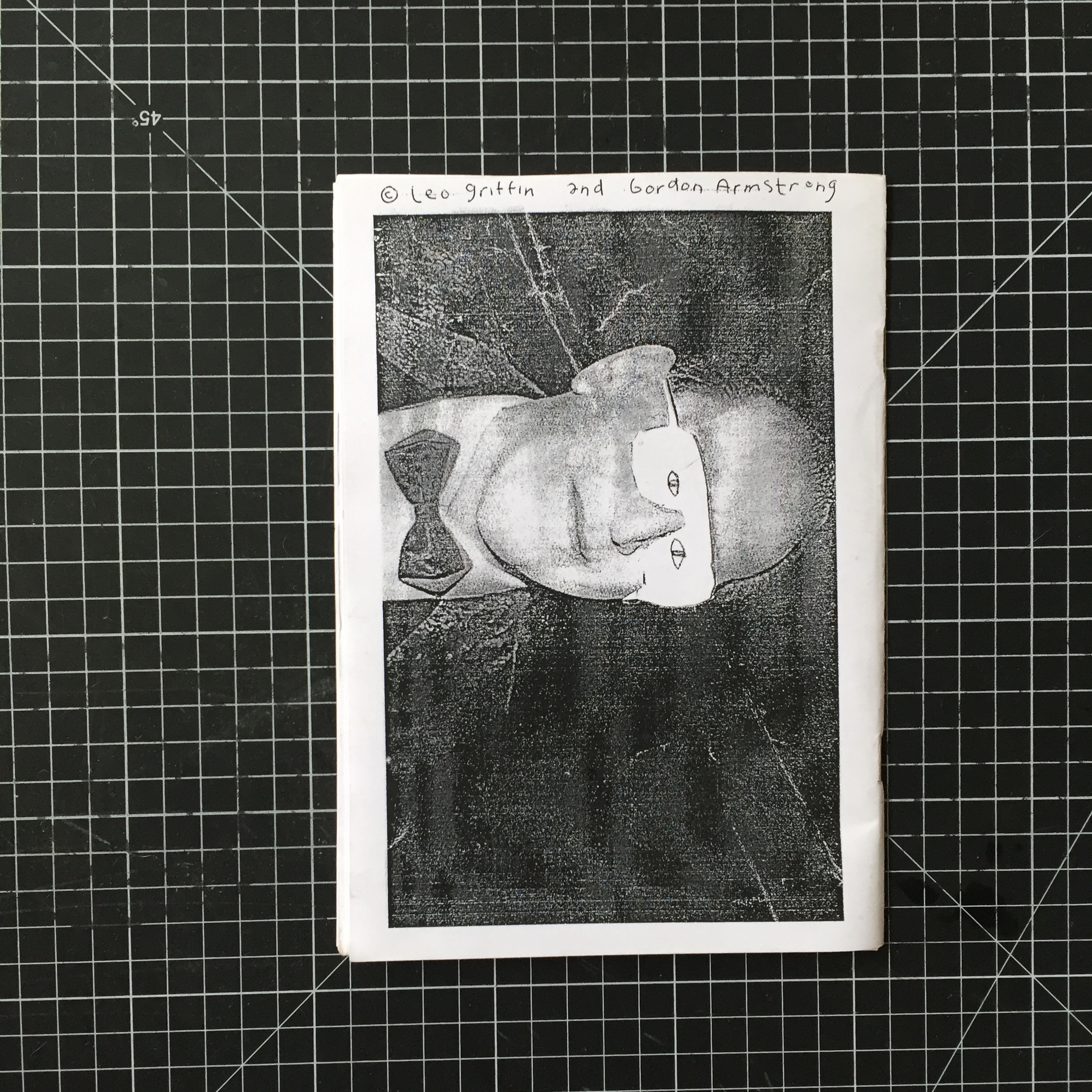 ---
LIL LEAGUE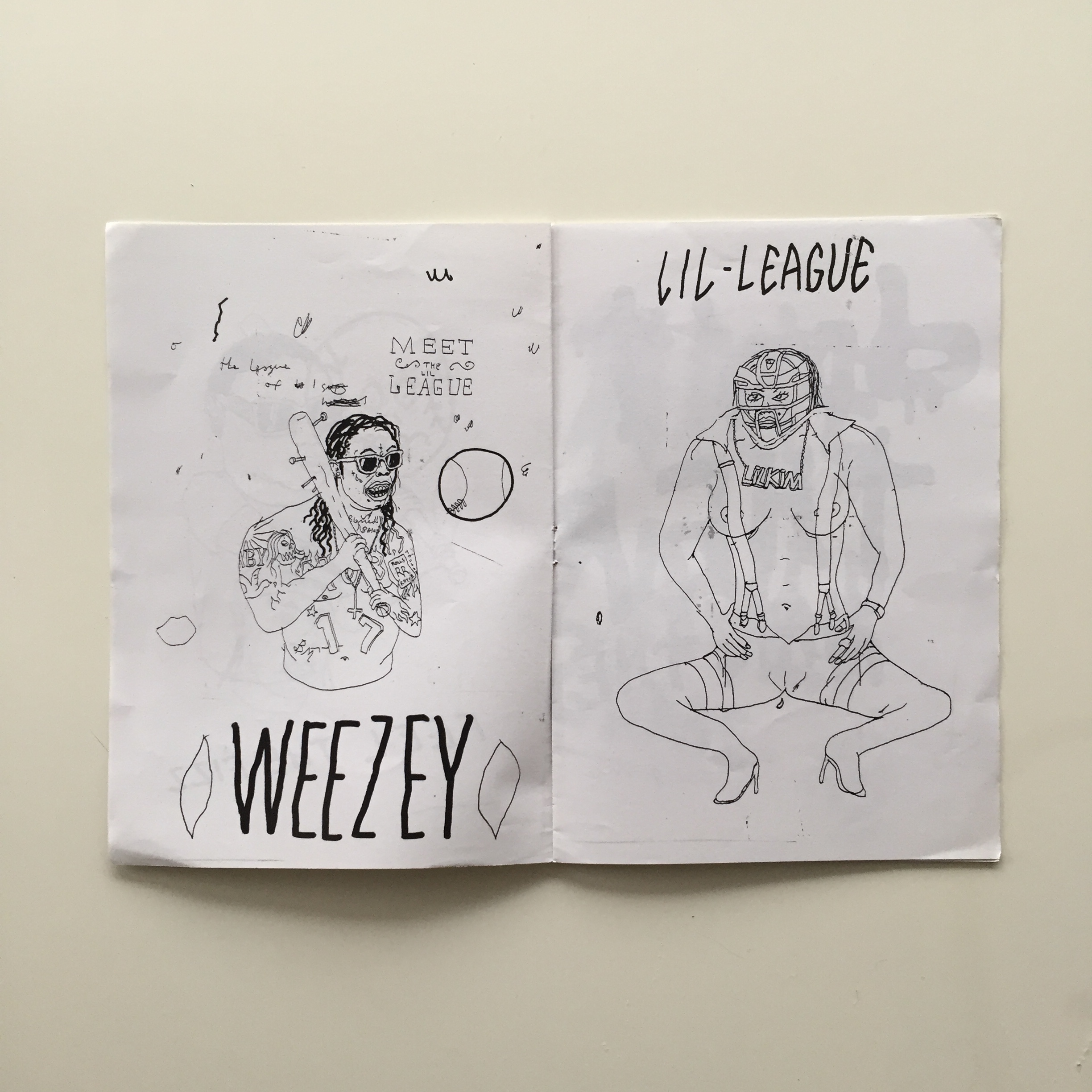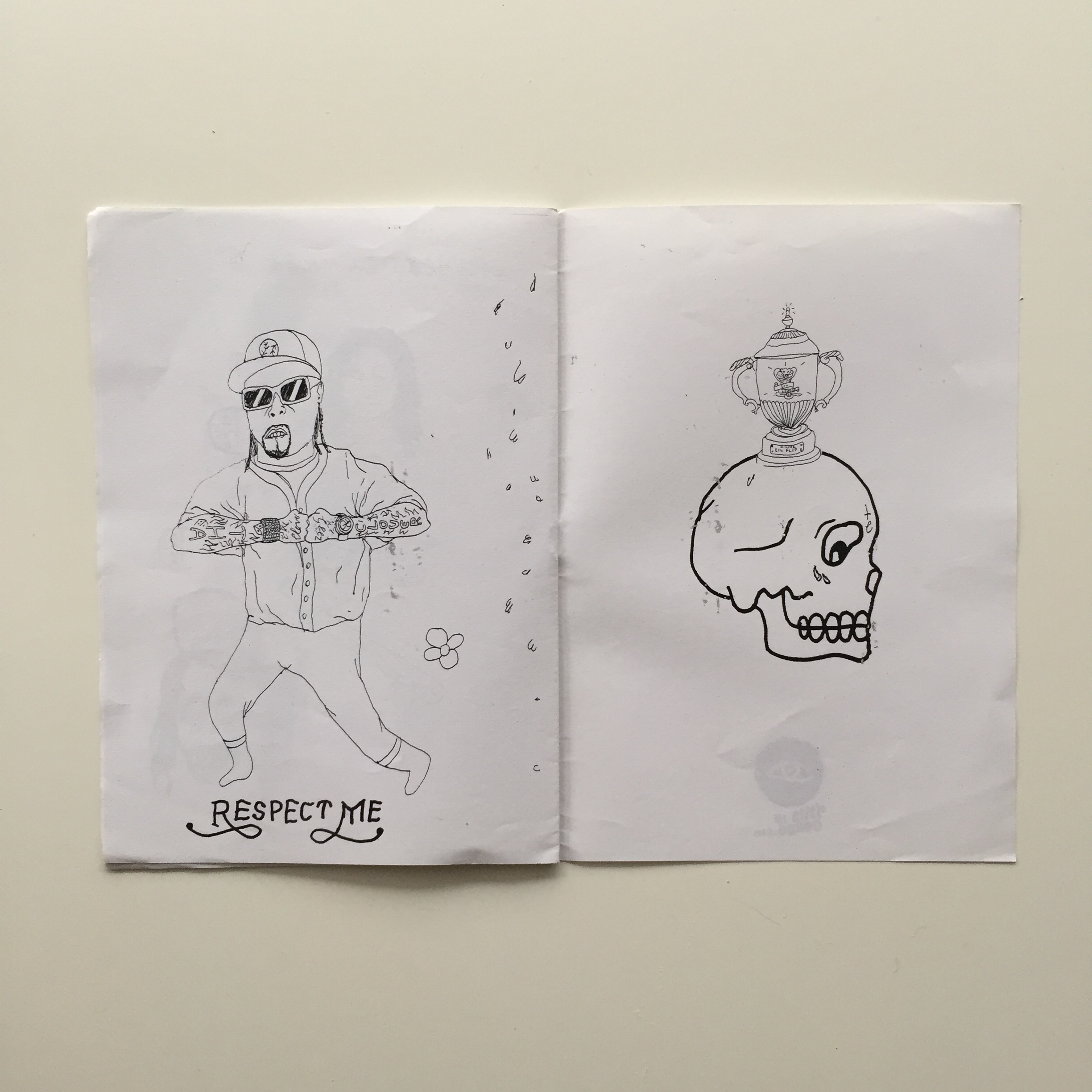 ---
IN/AT/ON

This was a collaborative effort between a bunch of uni / graphic design chums. We spend a weekend in Birmingham at a Type / Design symposium make zines. The attempt was to make a zine for each letter of the alphabet, we managed to get to G.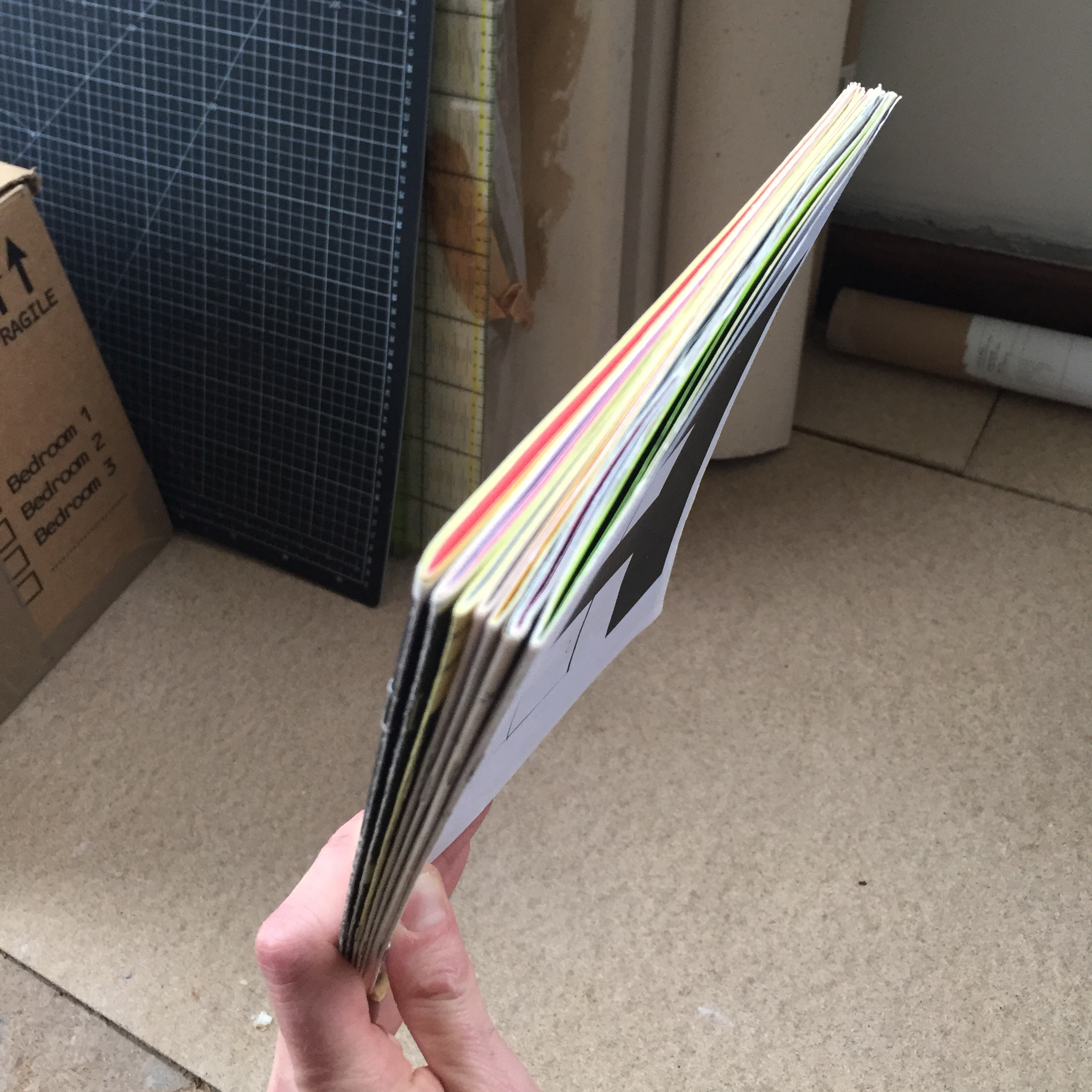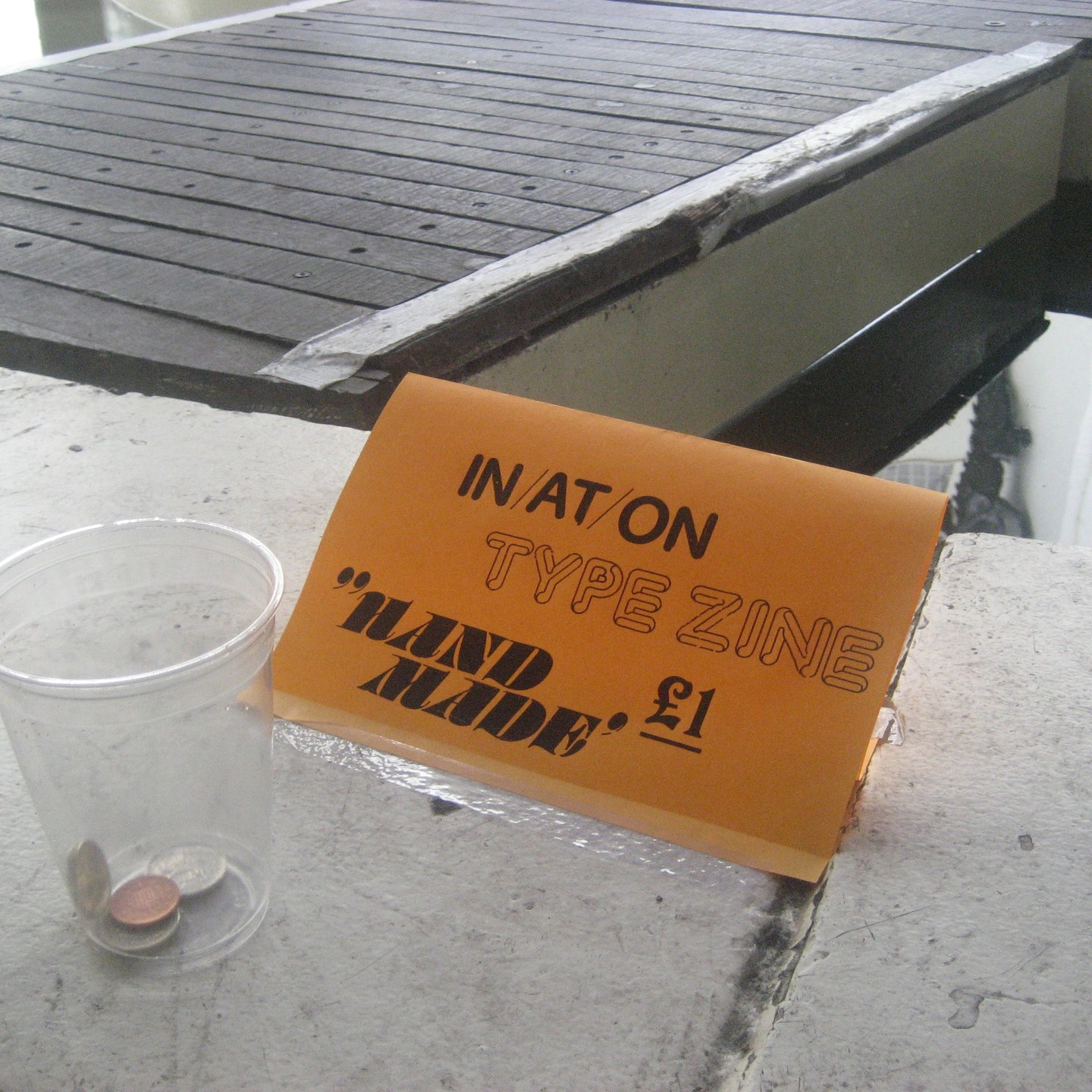 A
︎︎︎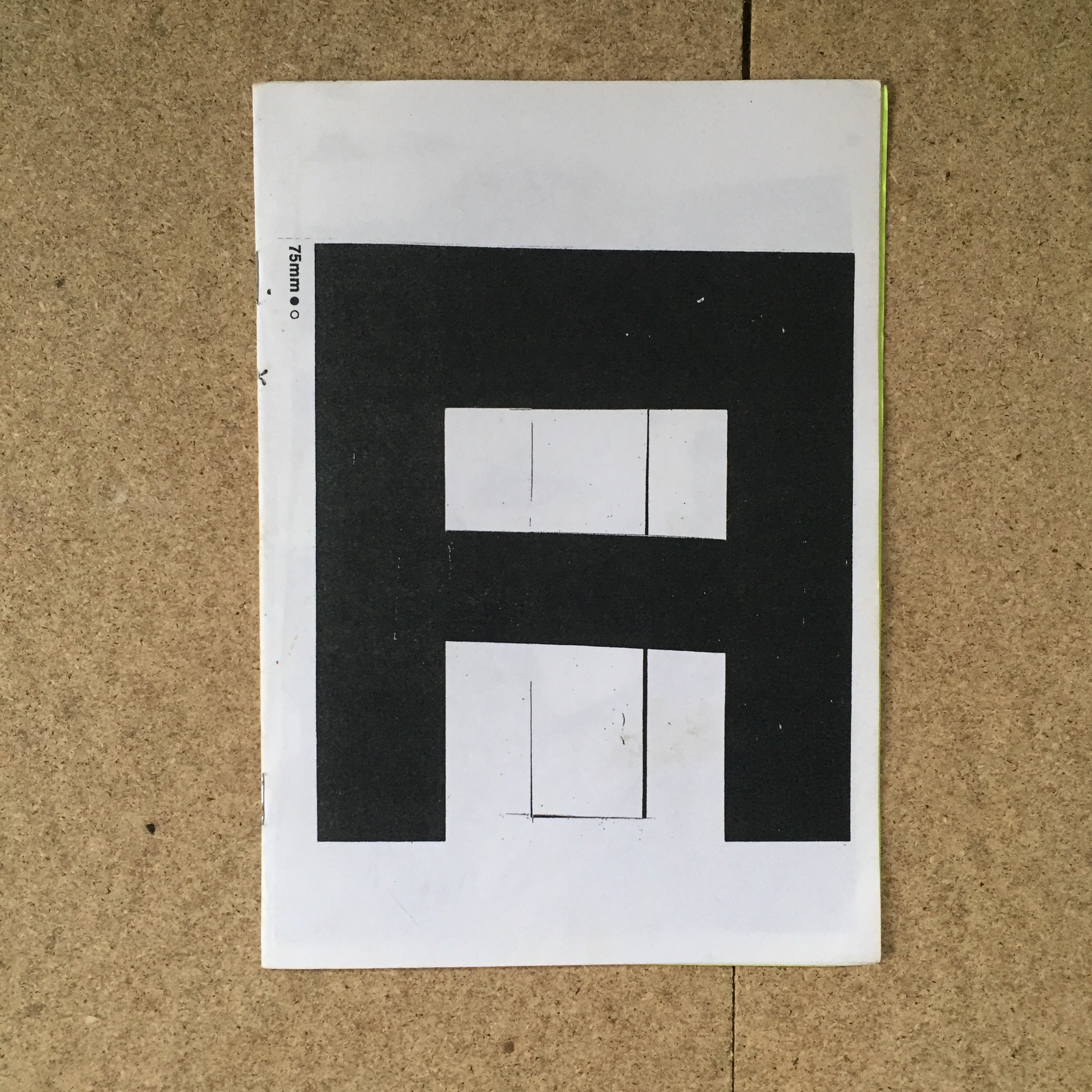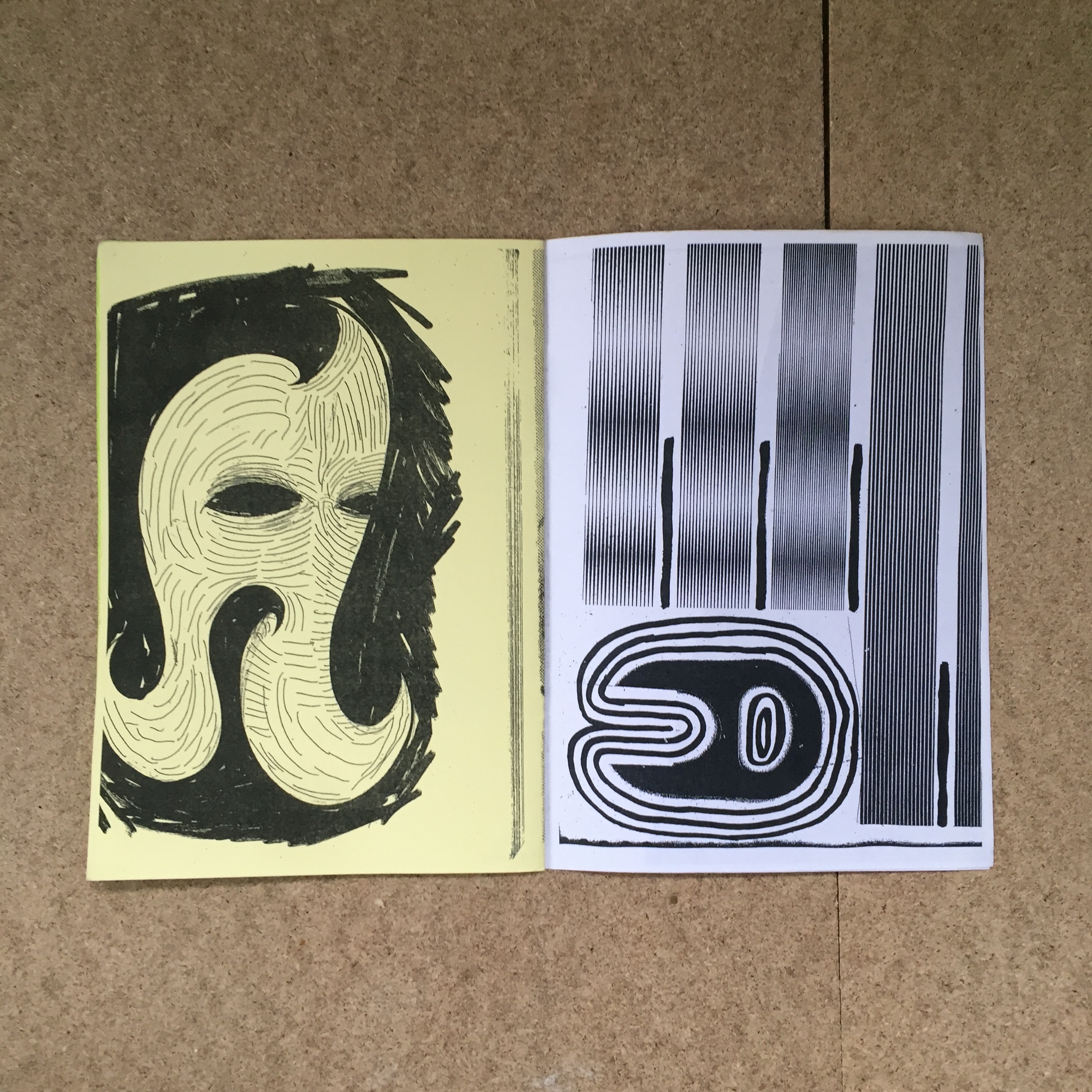 B
︎︎︎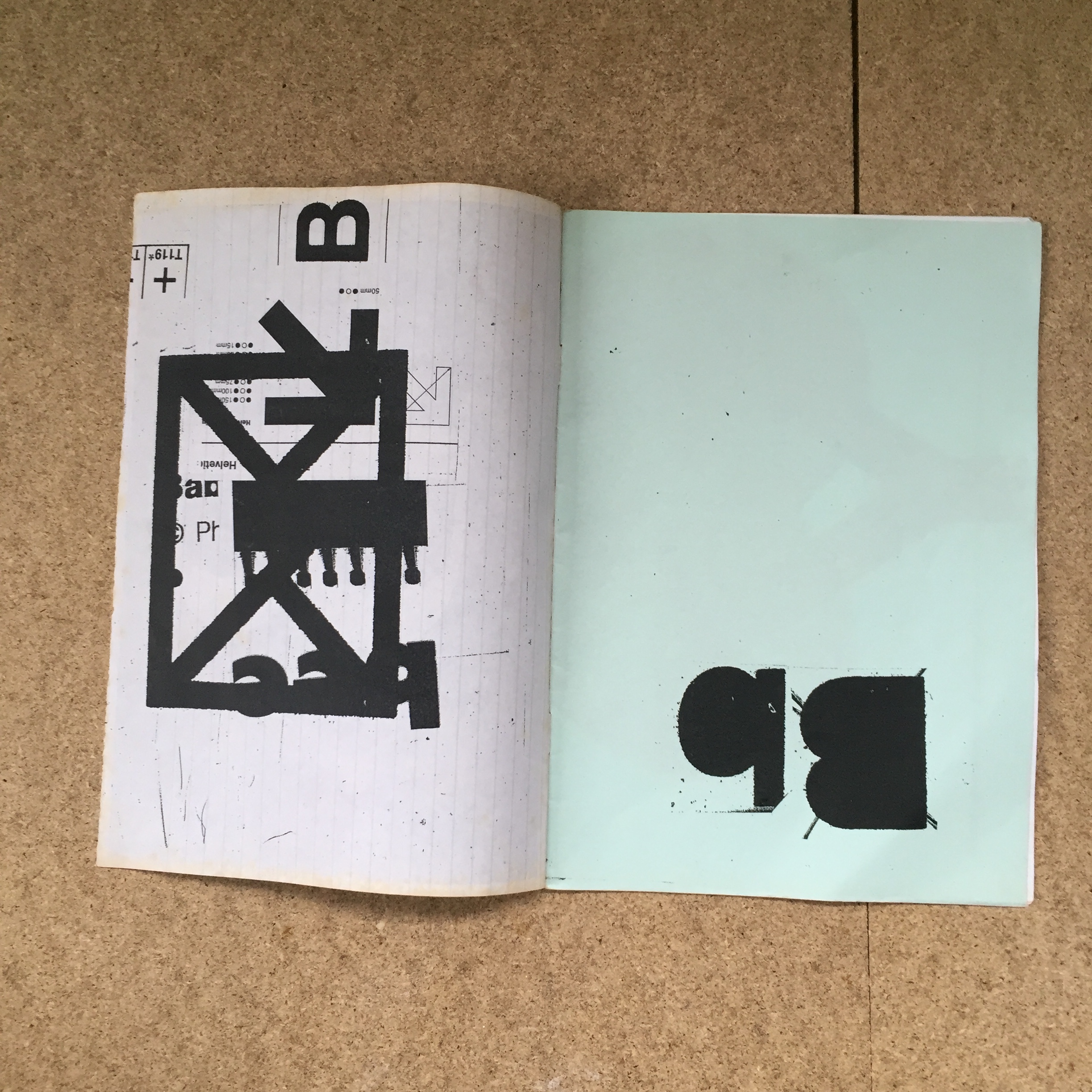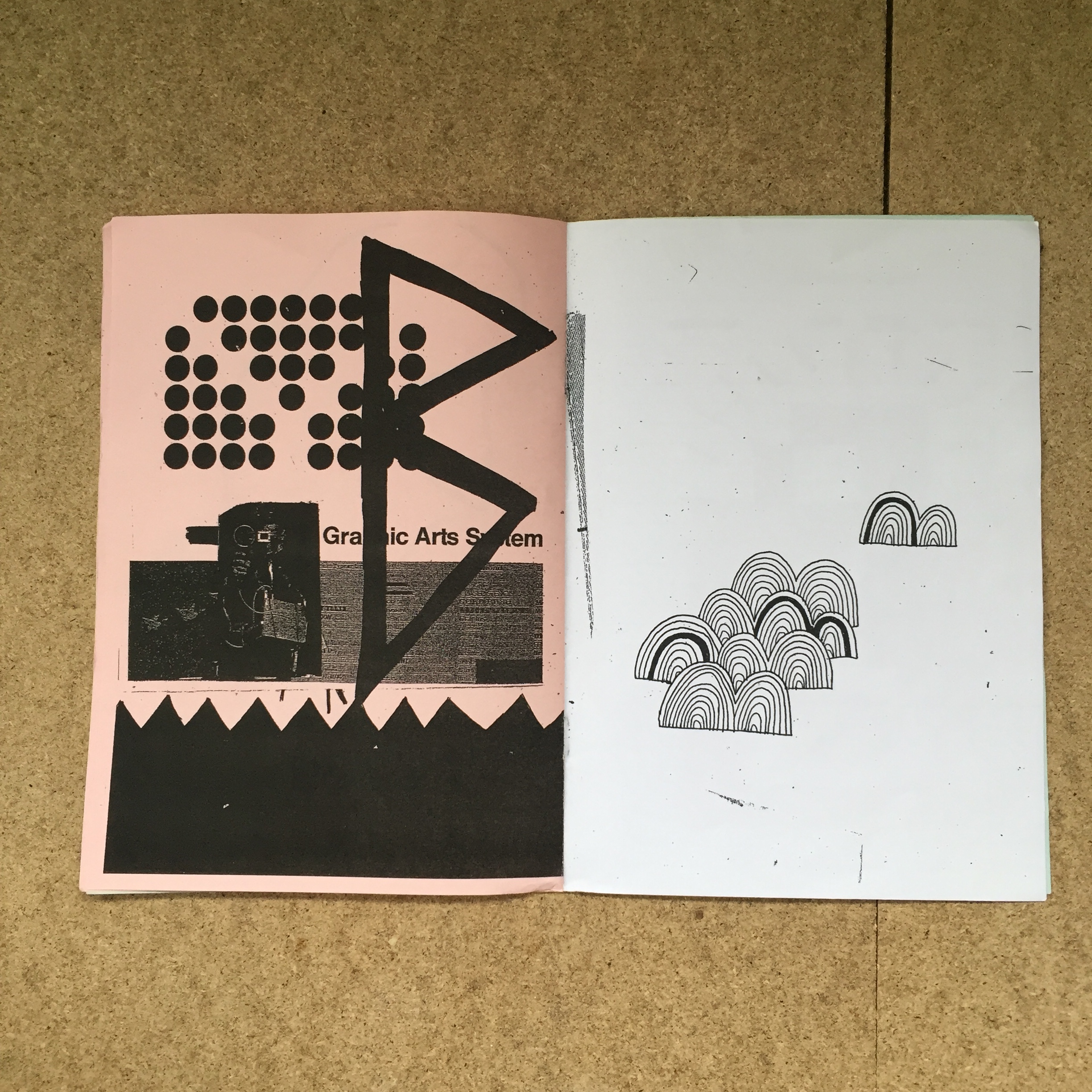 C
︎︎︎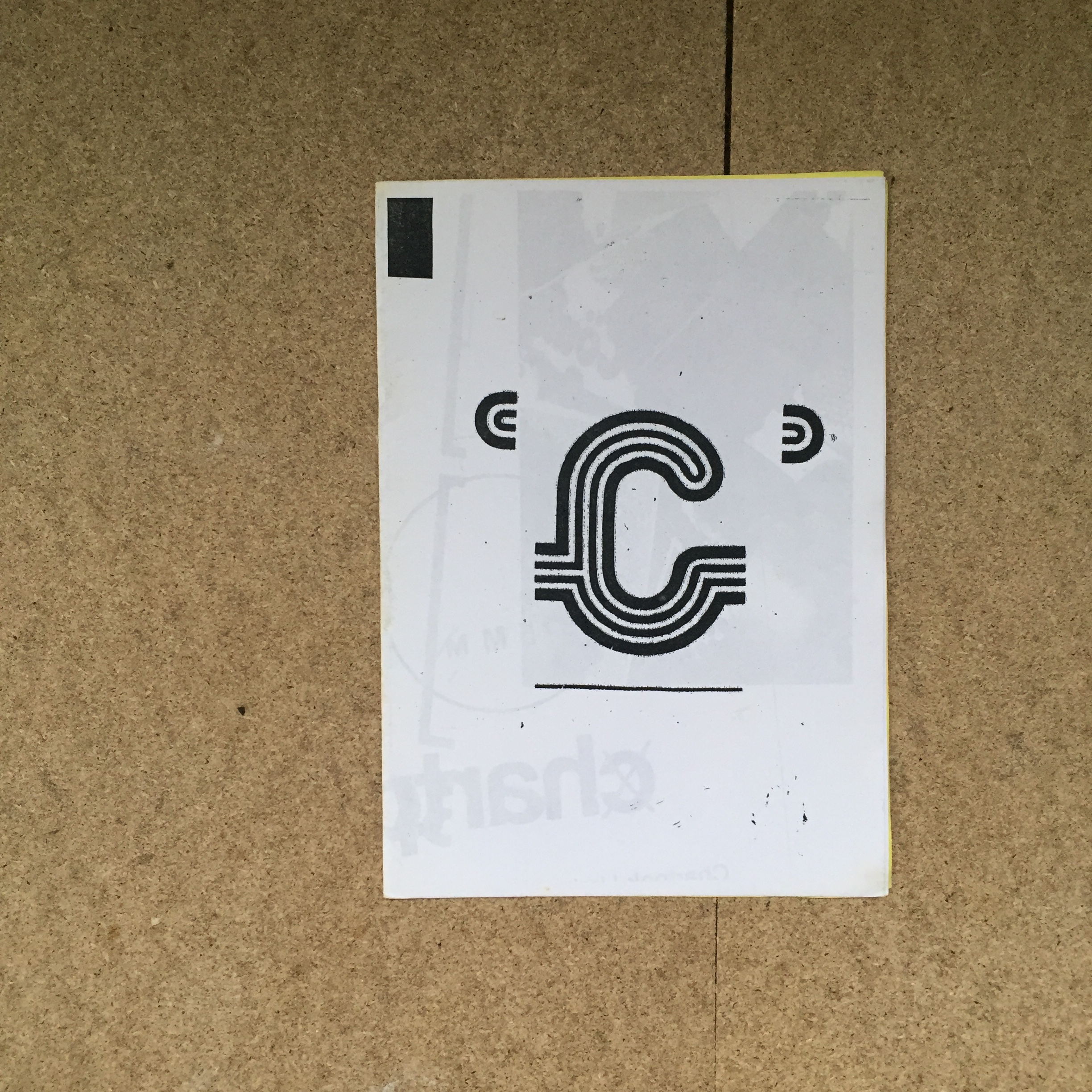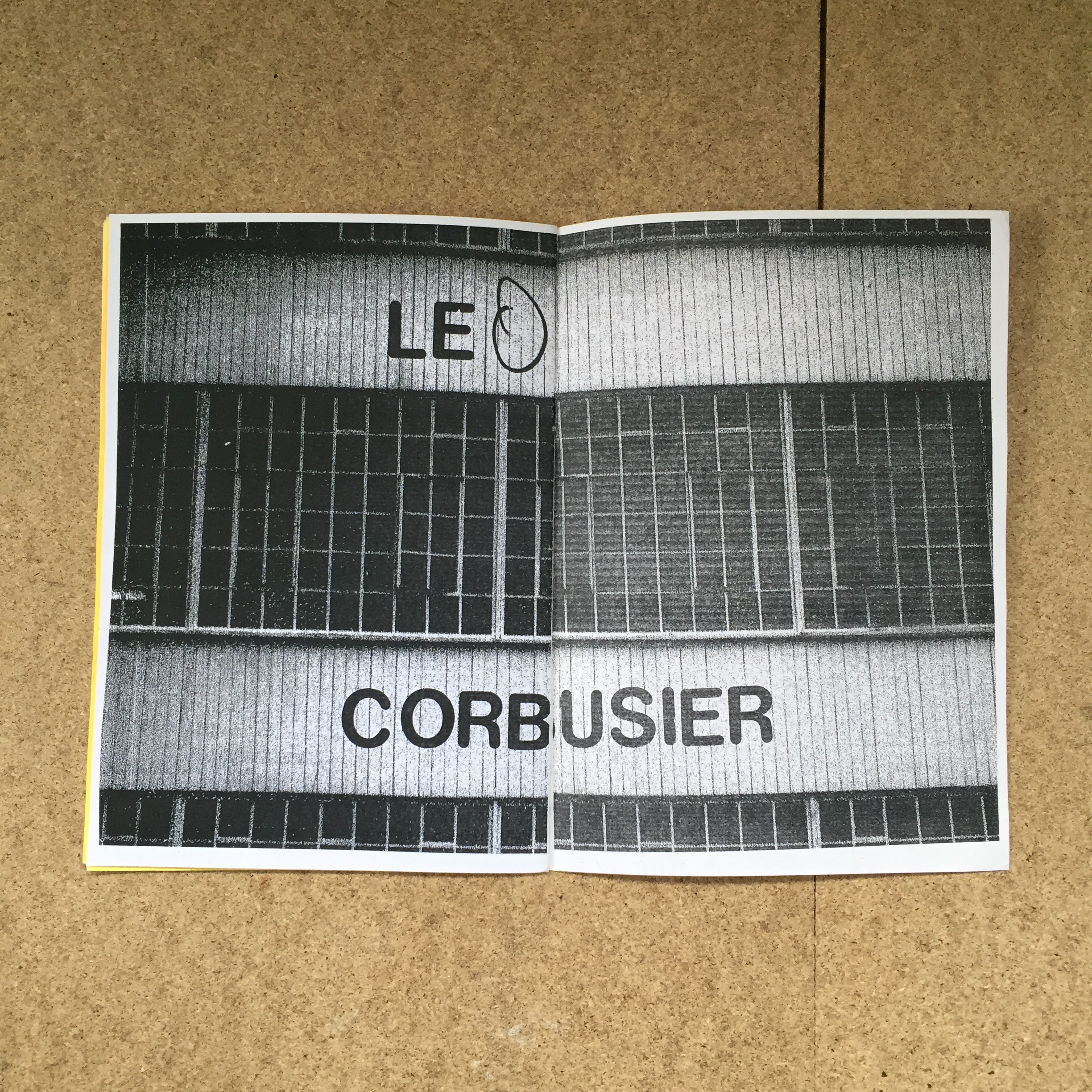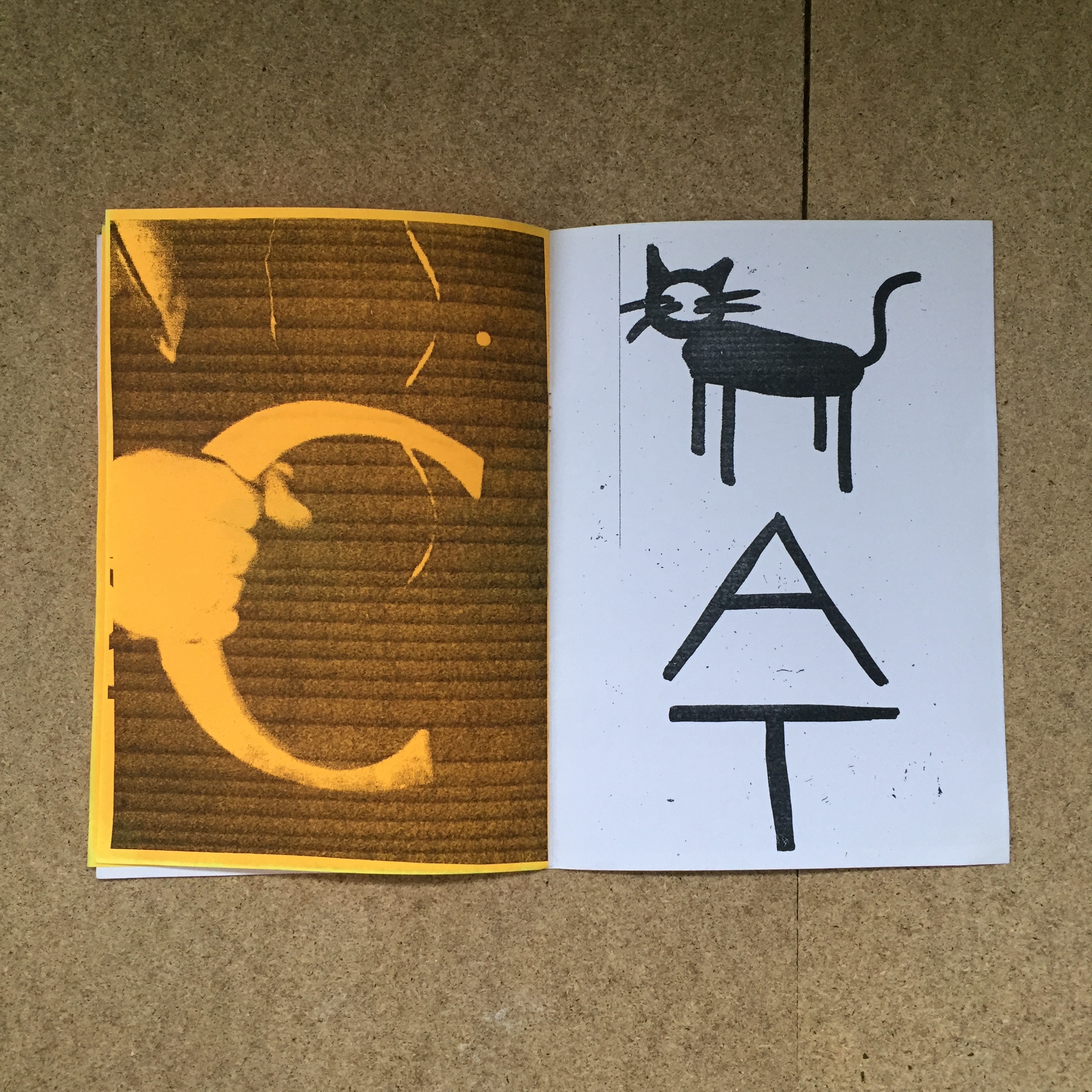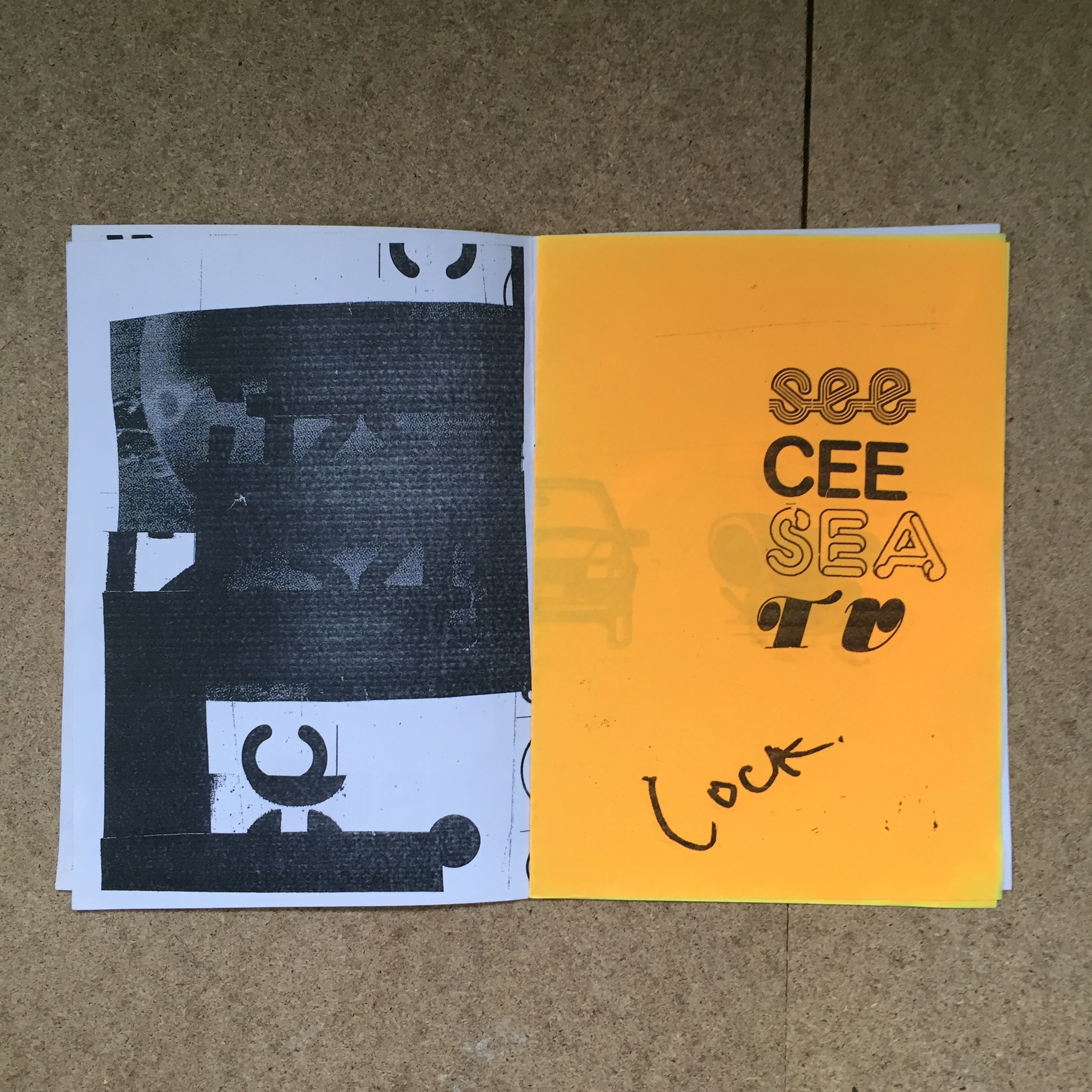 D
︎︎︎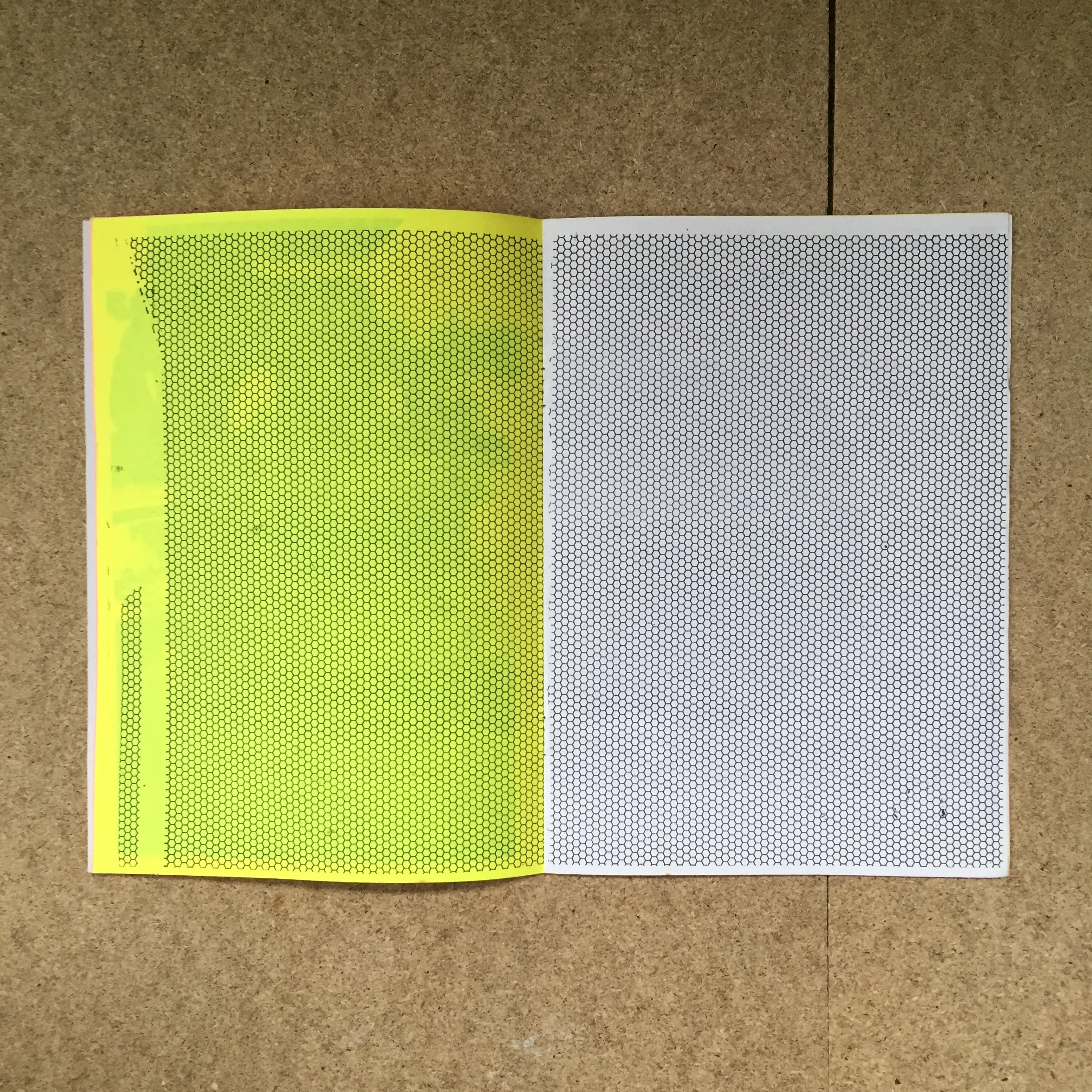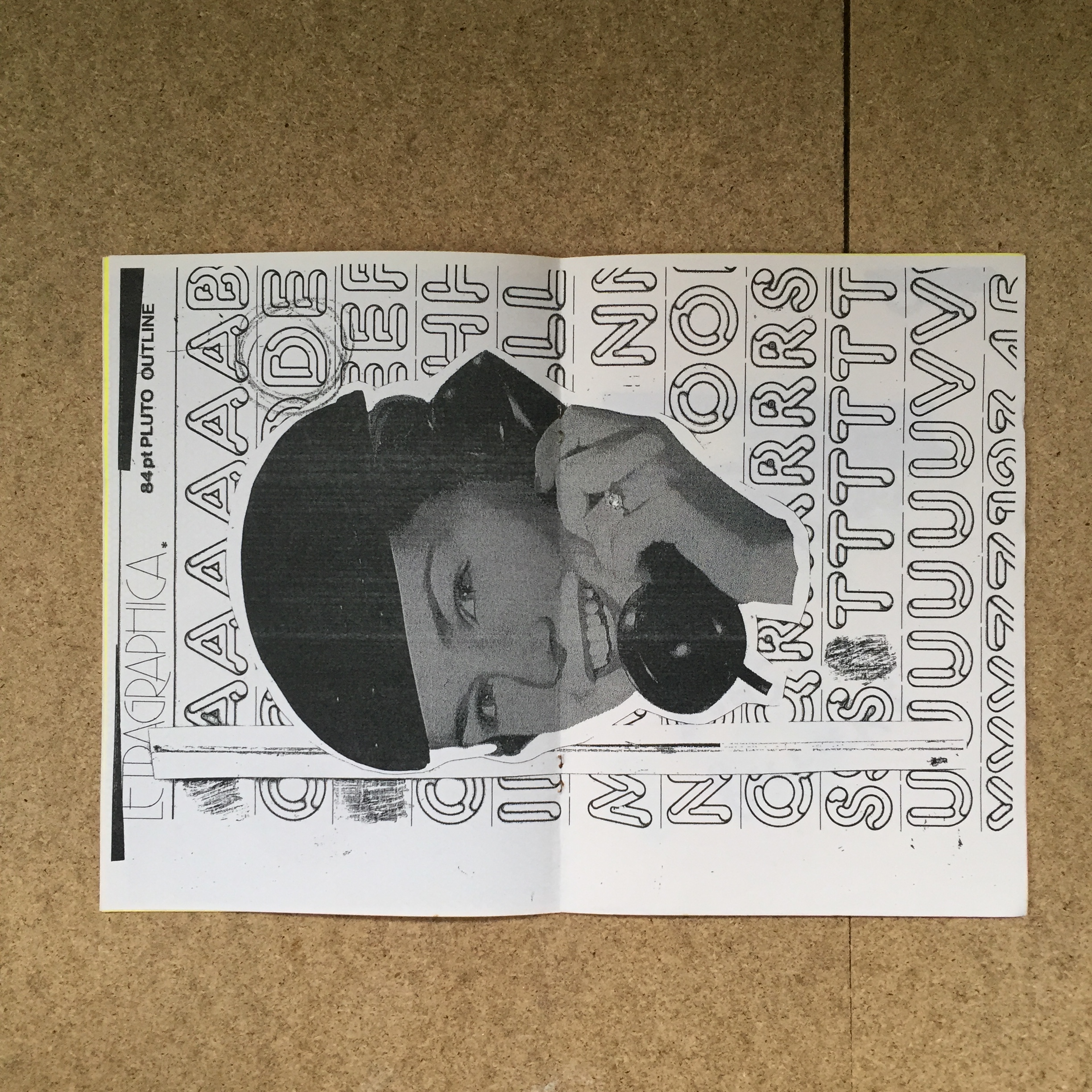 E
︎︎︎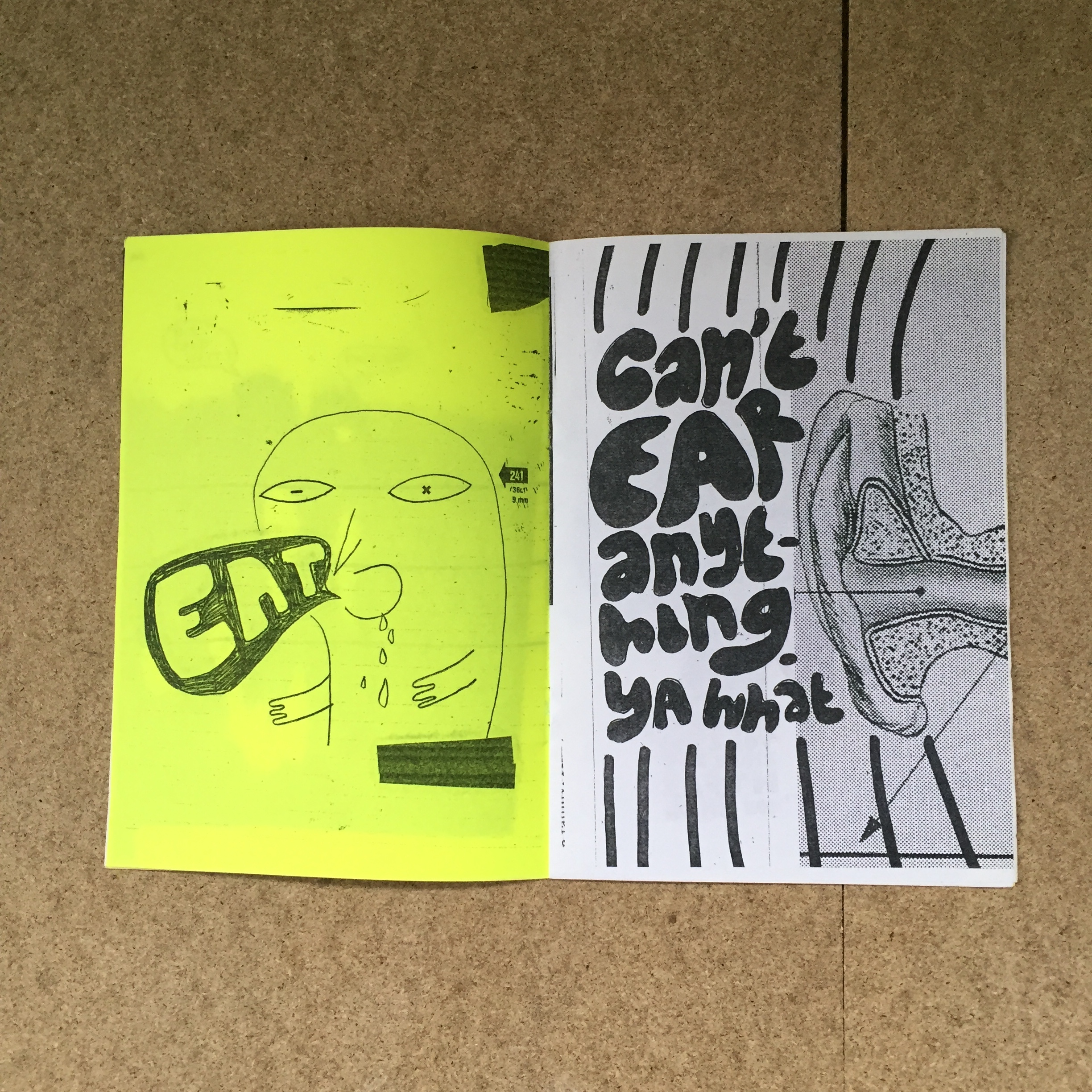 F
︎︎︎

G
︎︎︎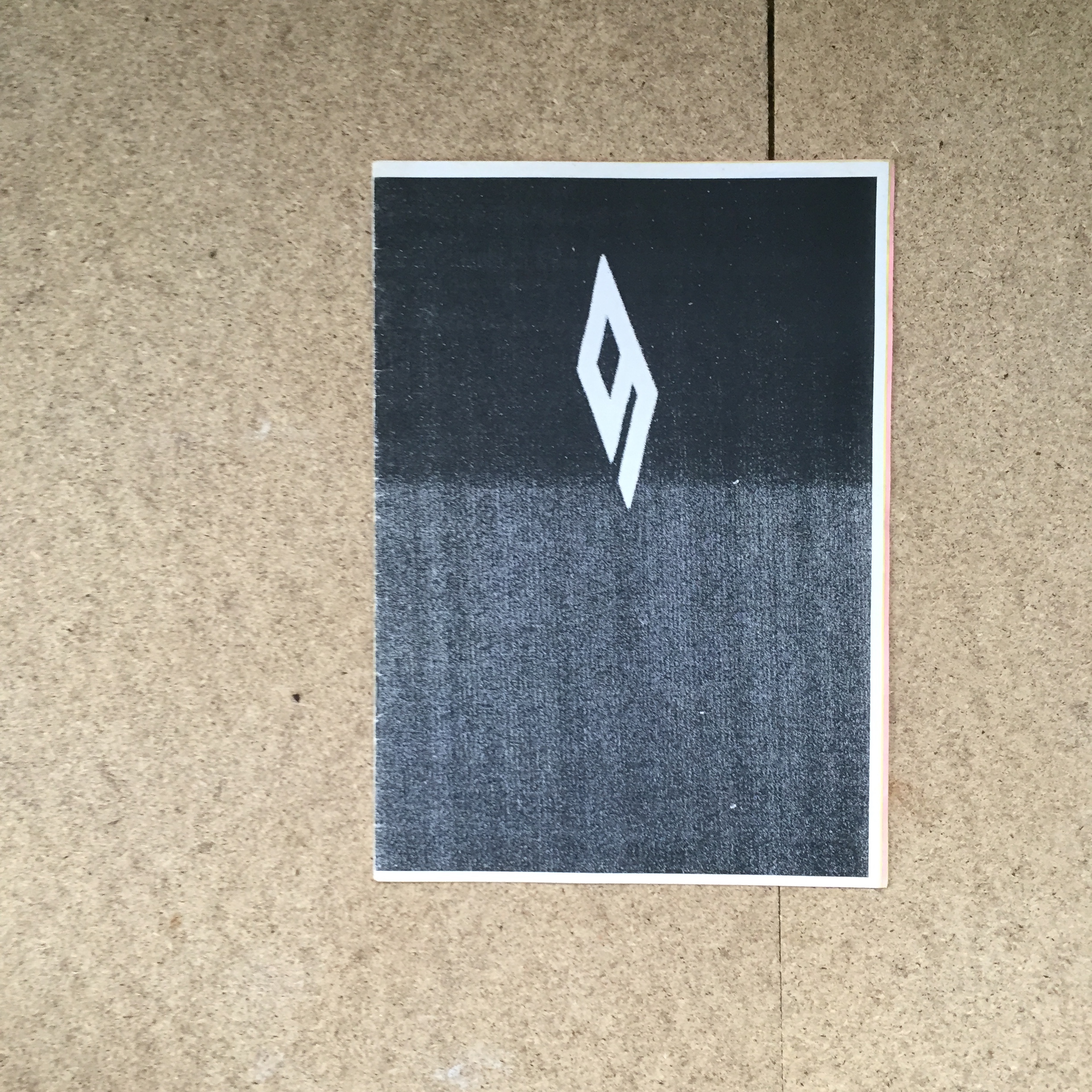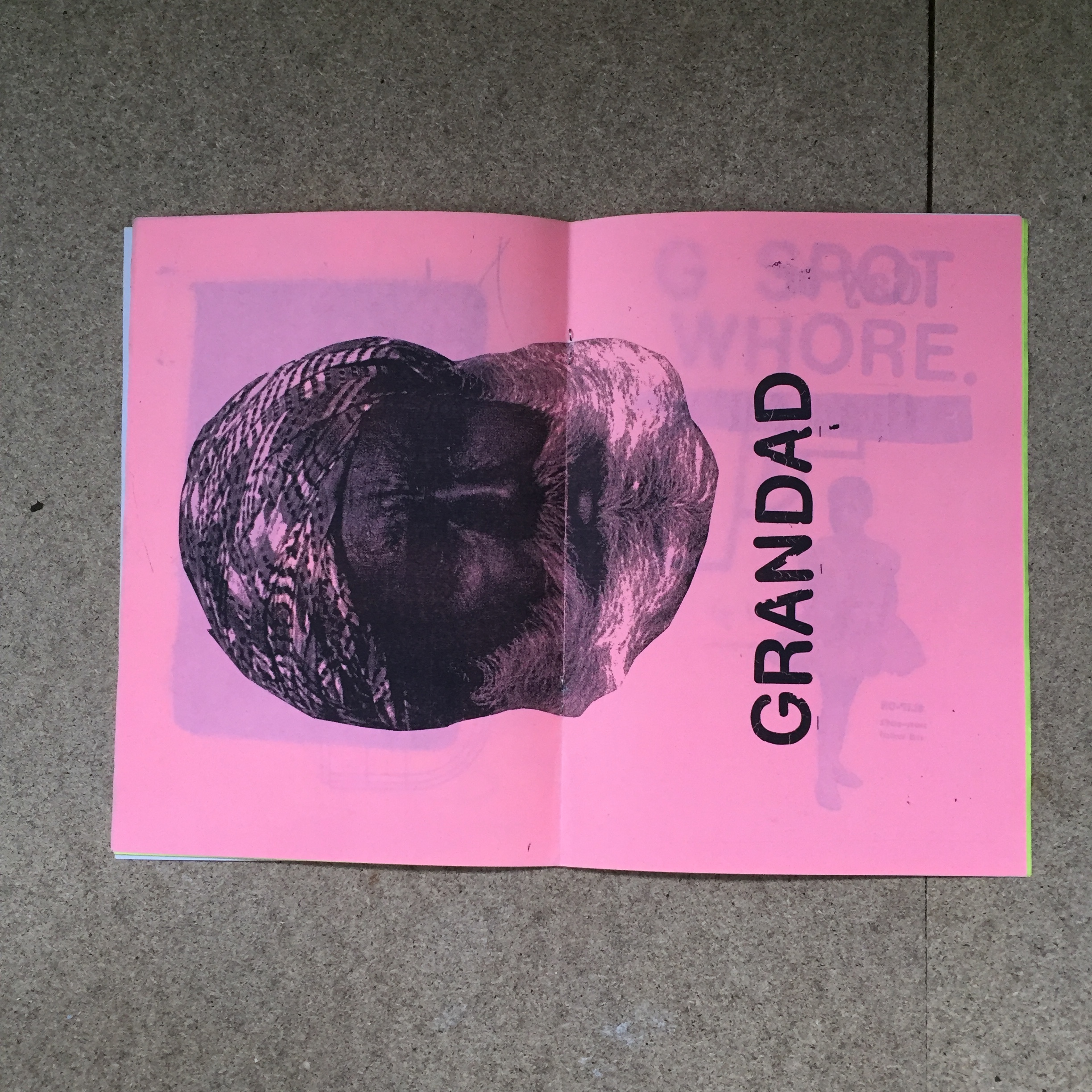 ---
NAME THAT FILM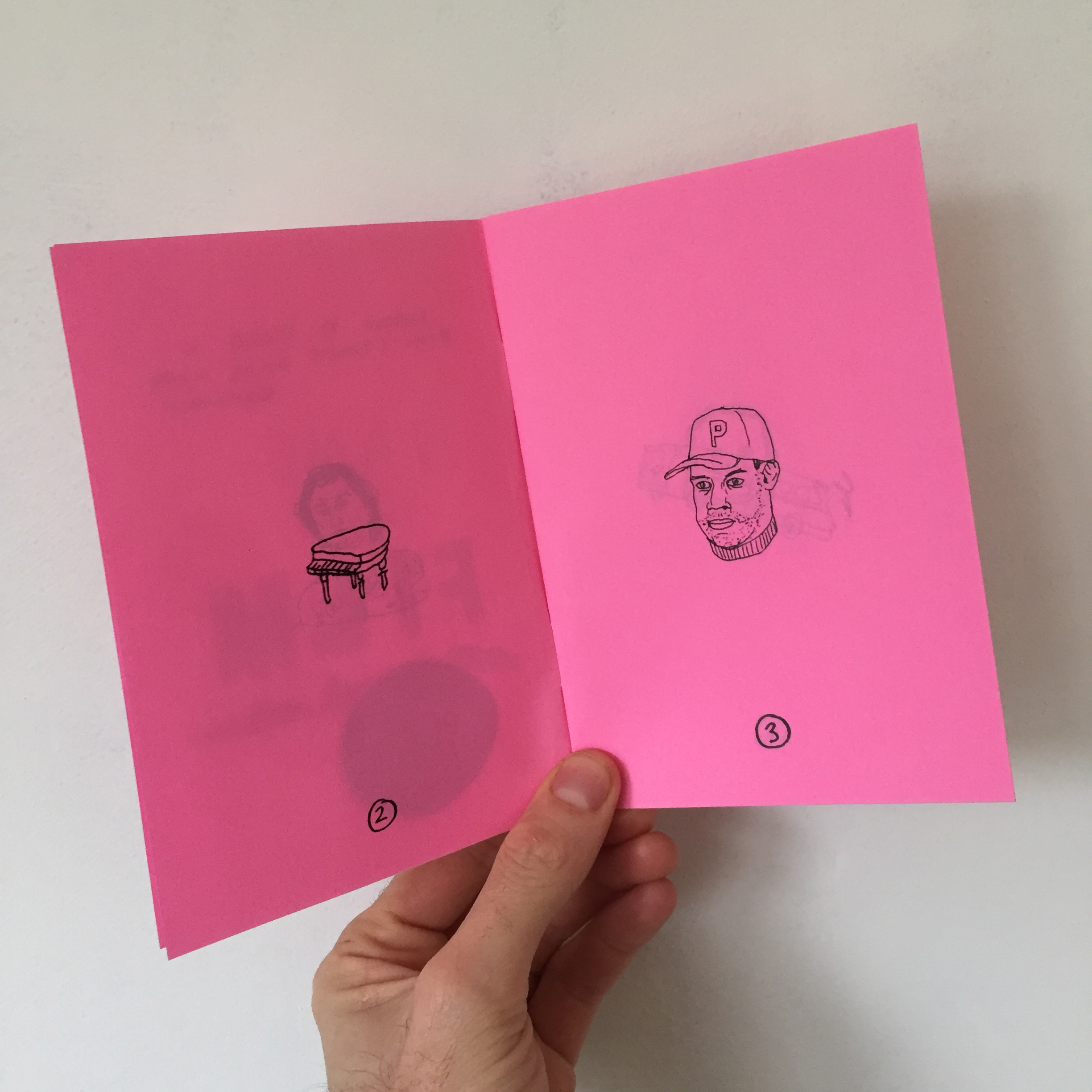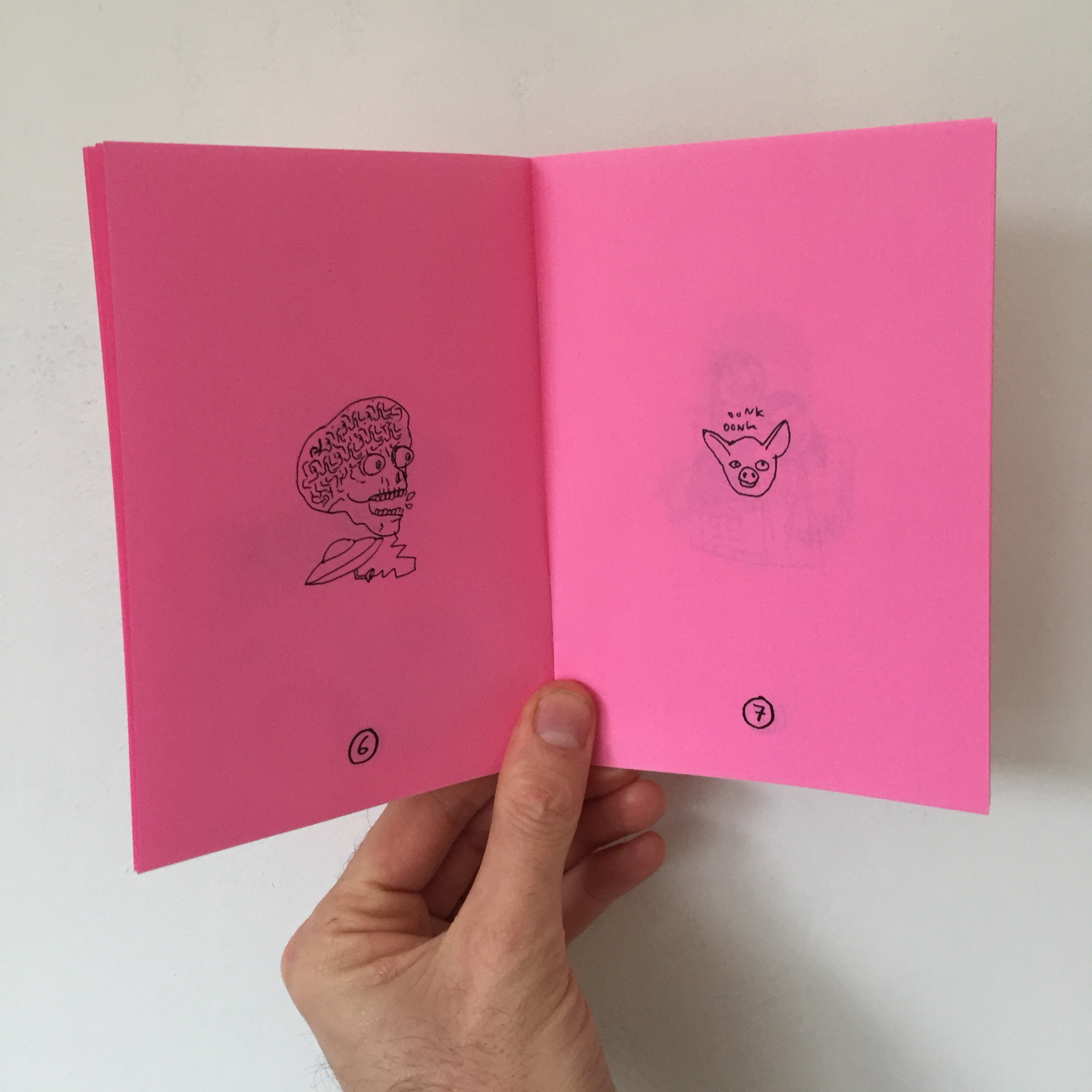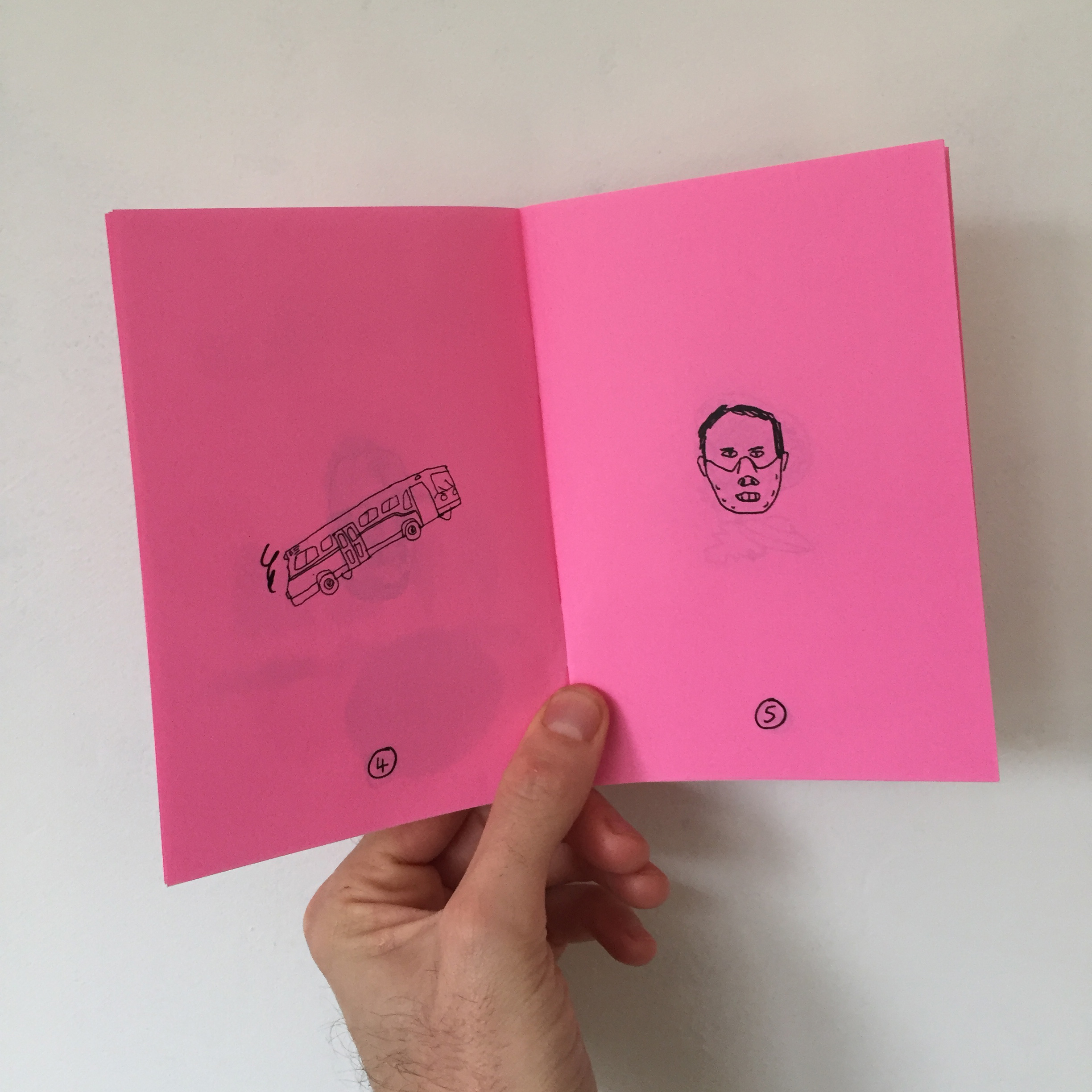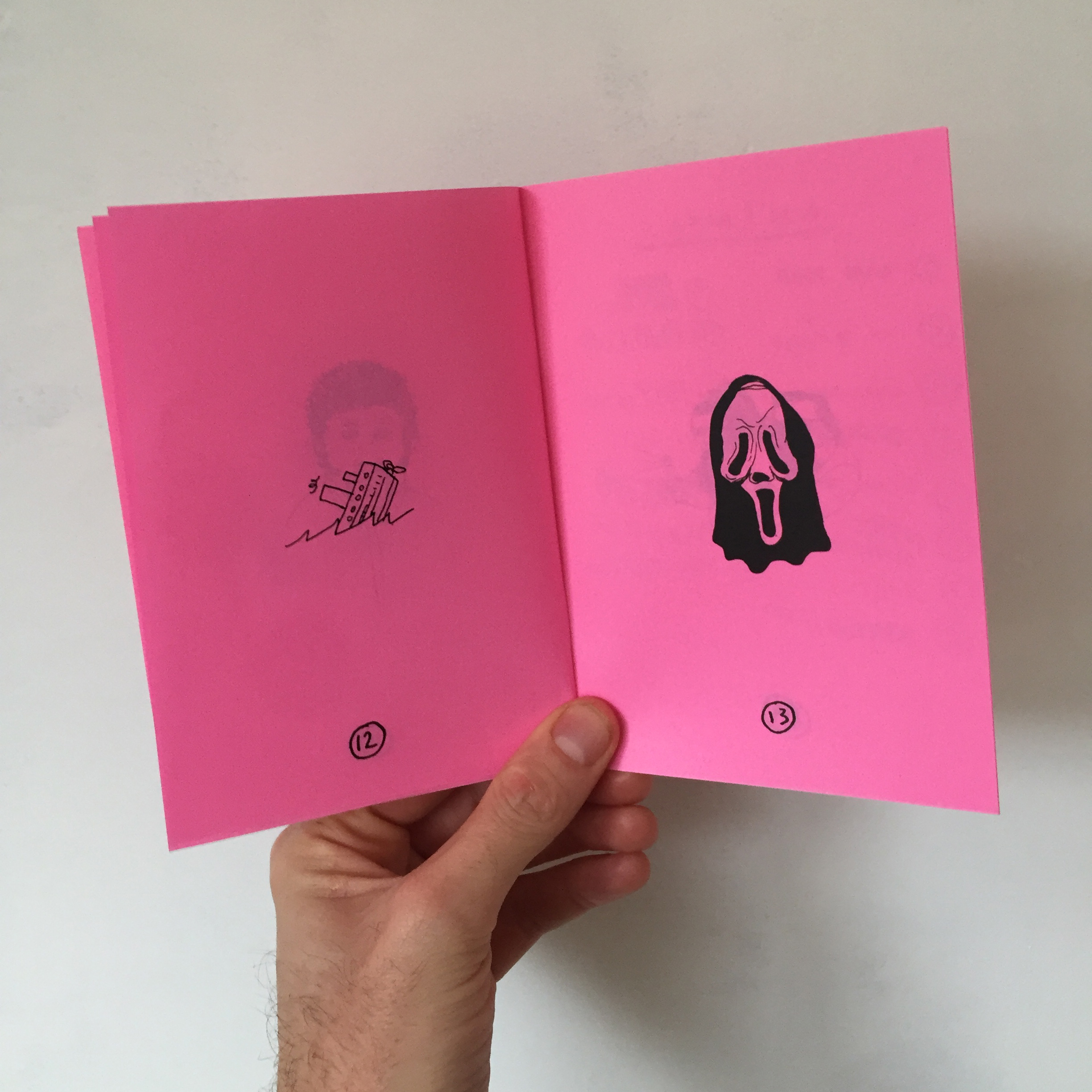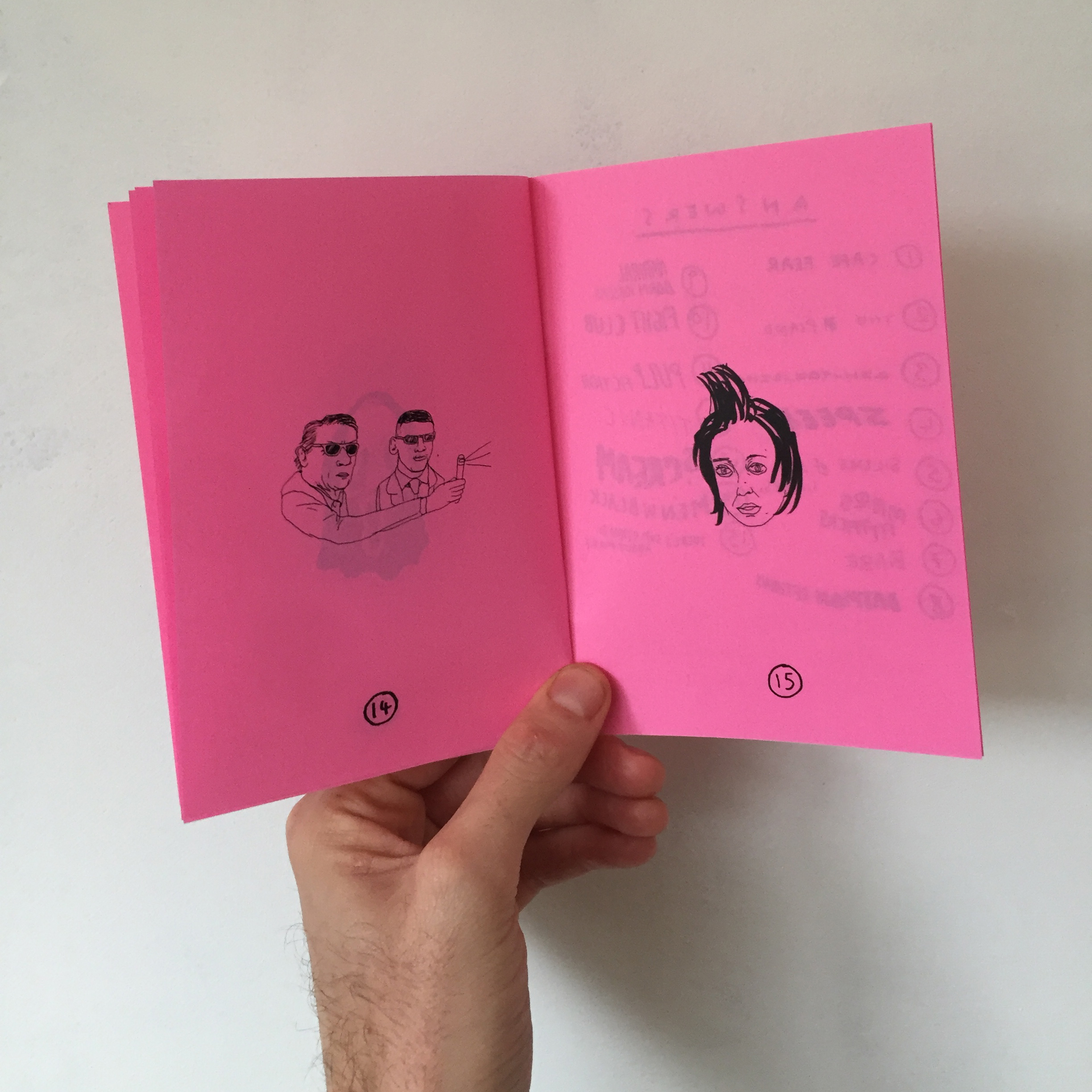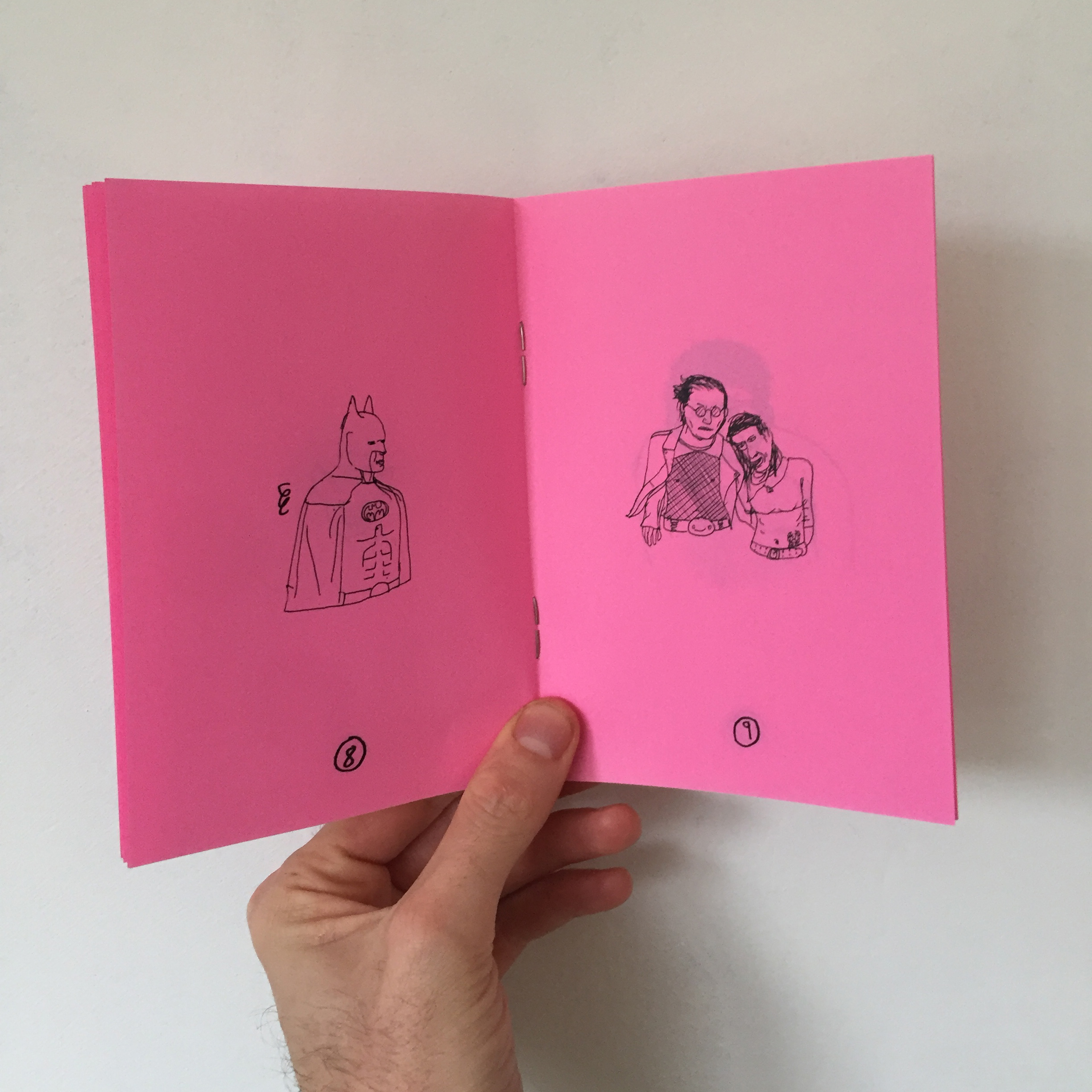 ---
PHOTO ZINE WITH LEO

Another collaboration zine with Leo Griffin is a collection of photos from a day & night out in Leeds, all shots taken on our phones!


---
HAPPY BIRTHDAY 2
---
52:31'n 13:20'e

2006 I took a weekend trip on my own to Berlin. Made this when I got back!


---
FILM KNIGHTS

That time me and a friend Ben watched a load of films and reviewed them with words and drawings! Want to revisit this one day,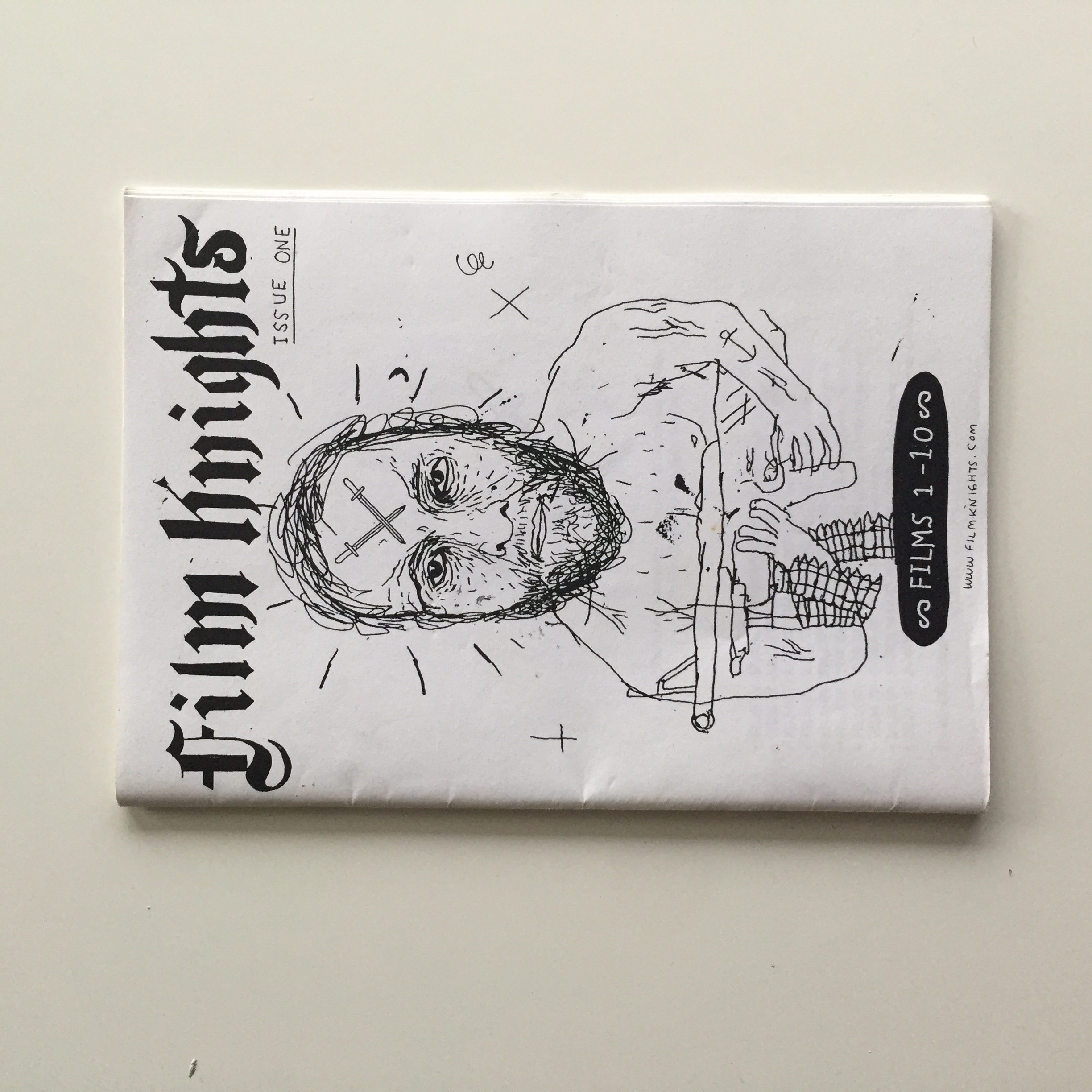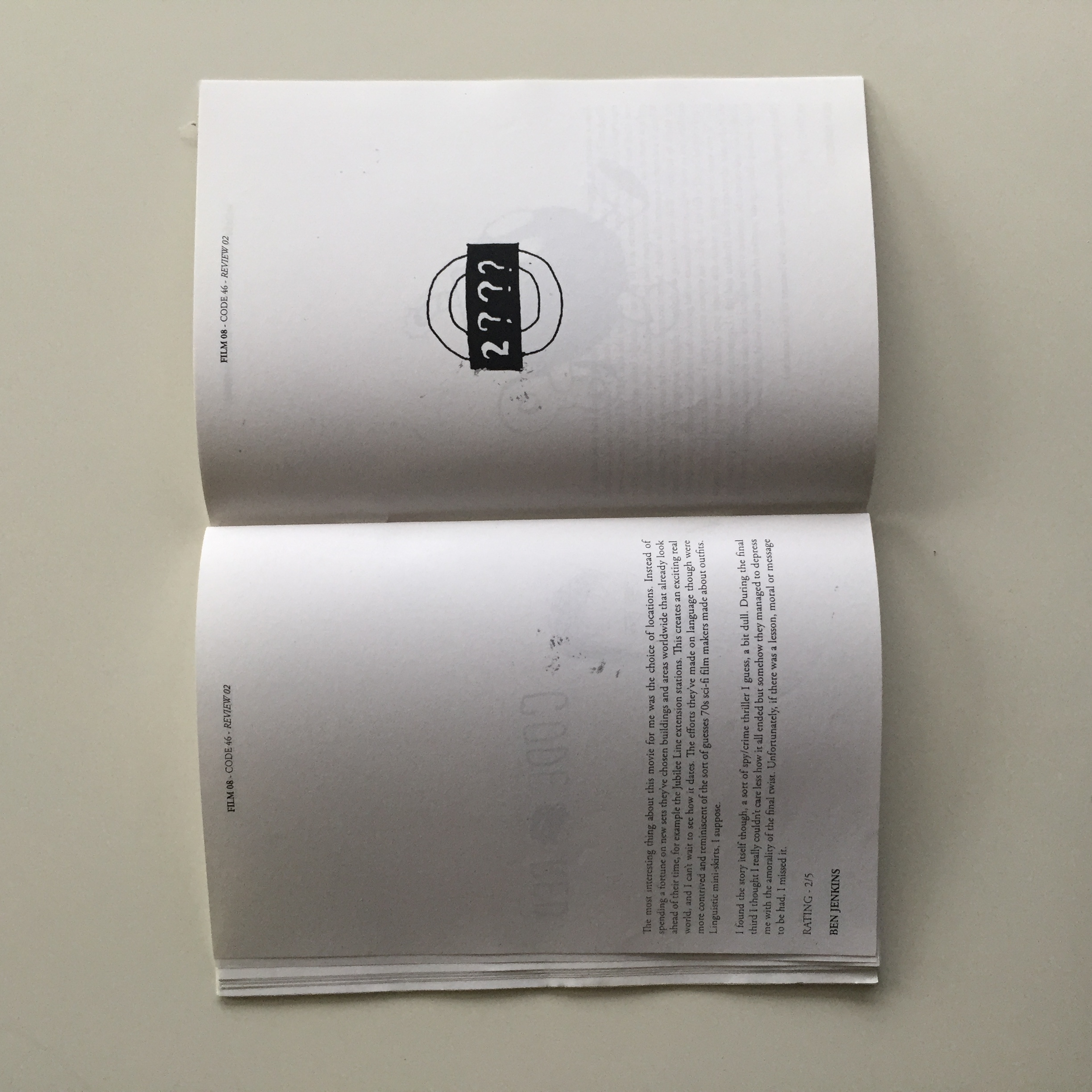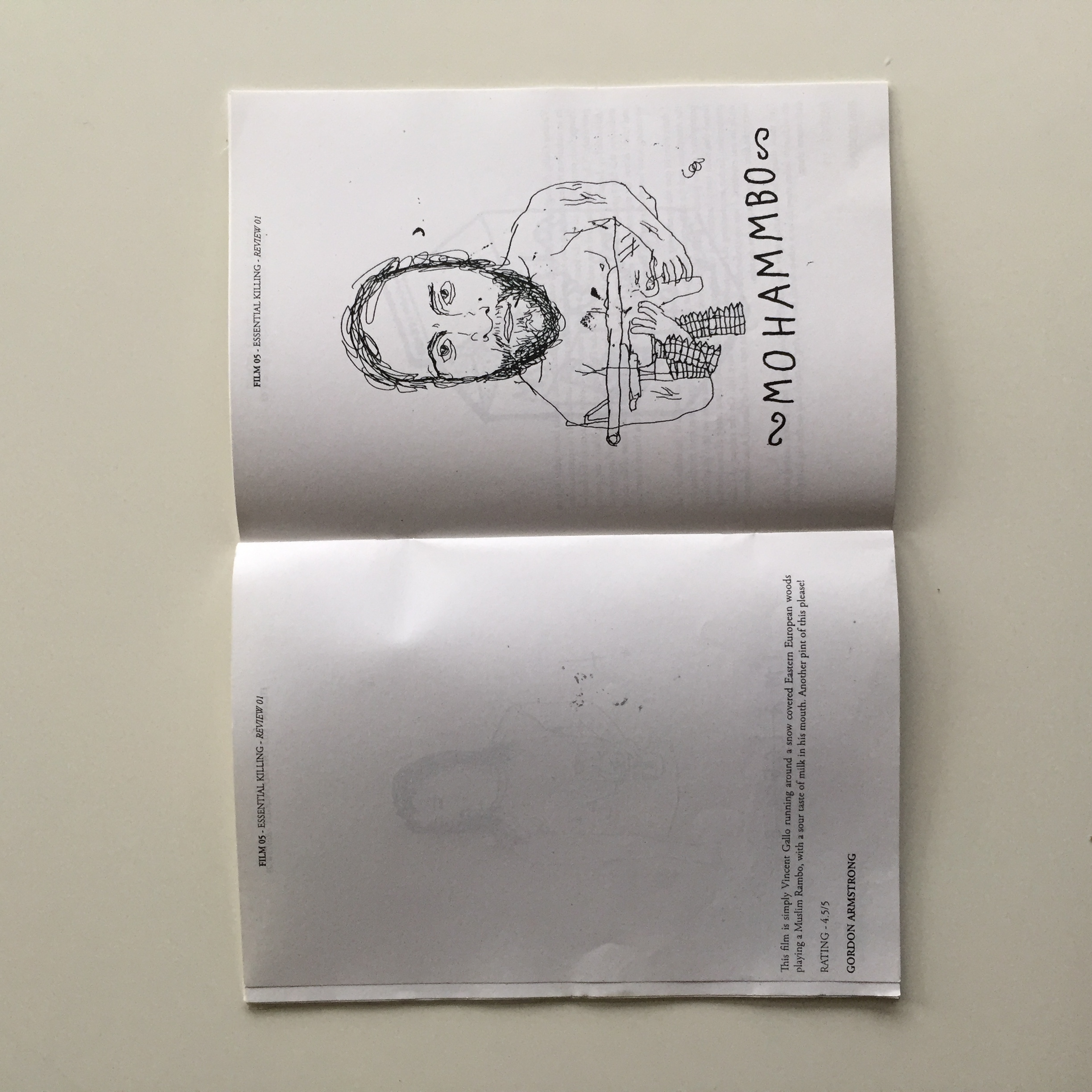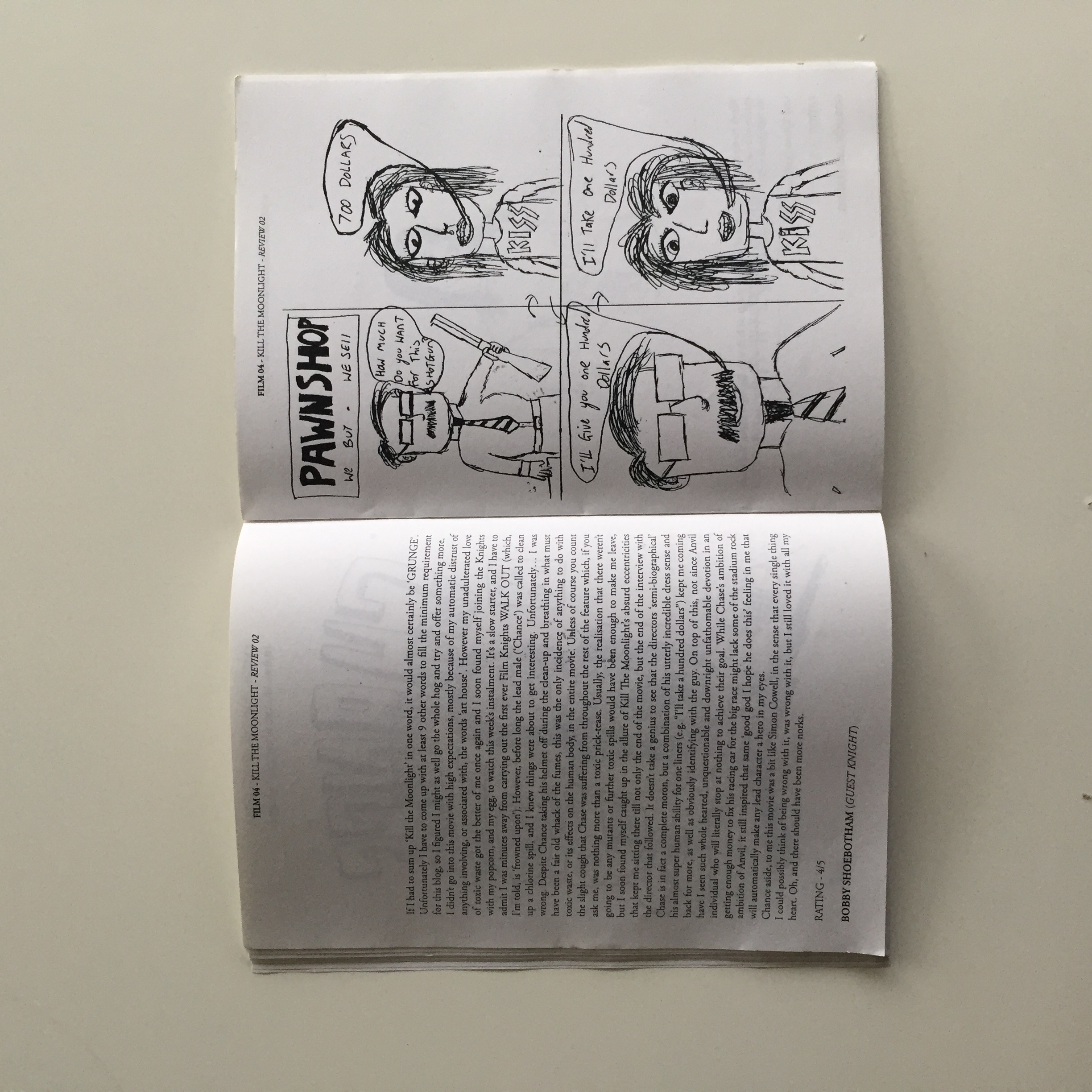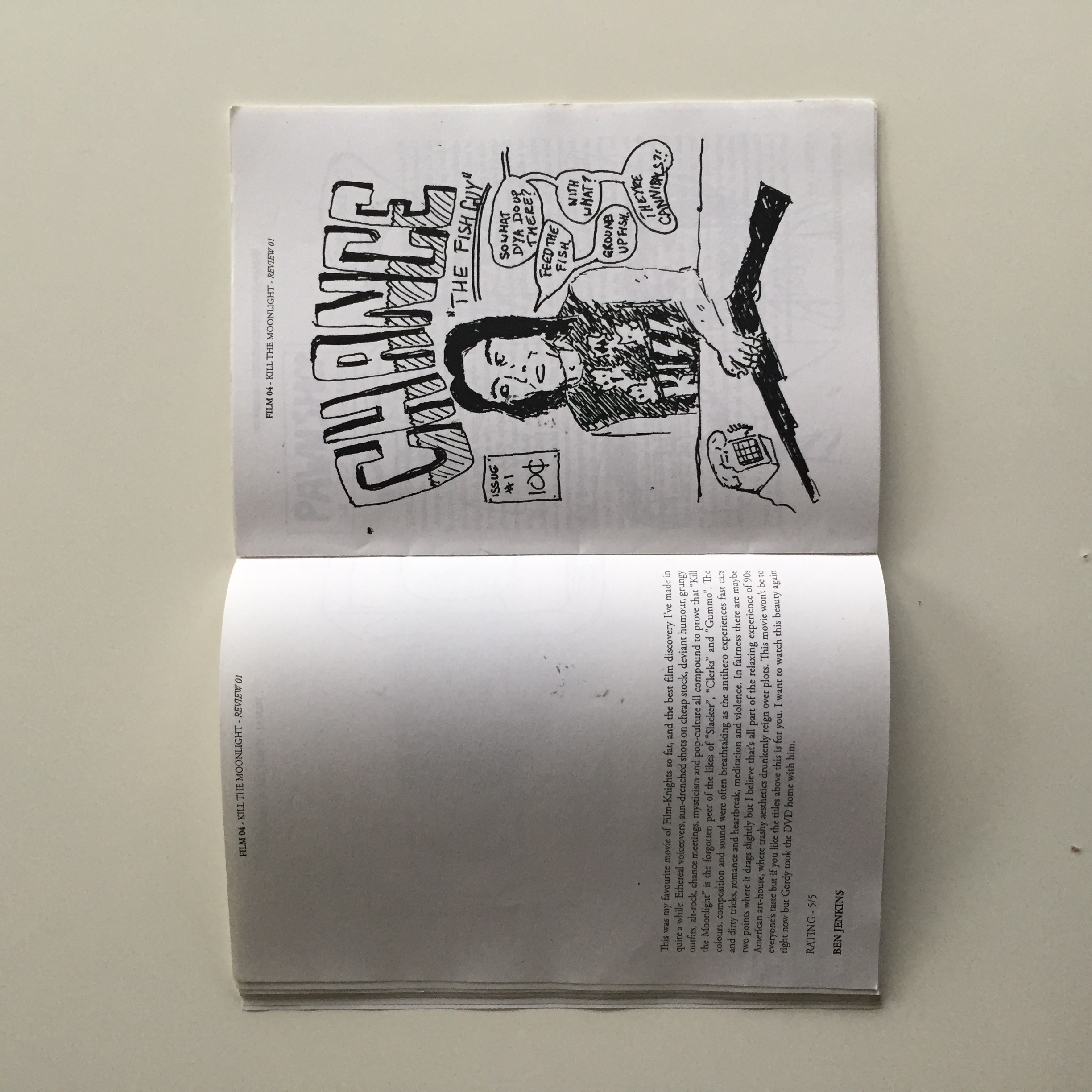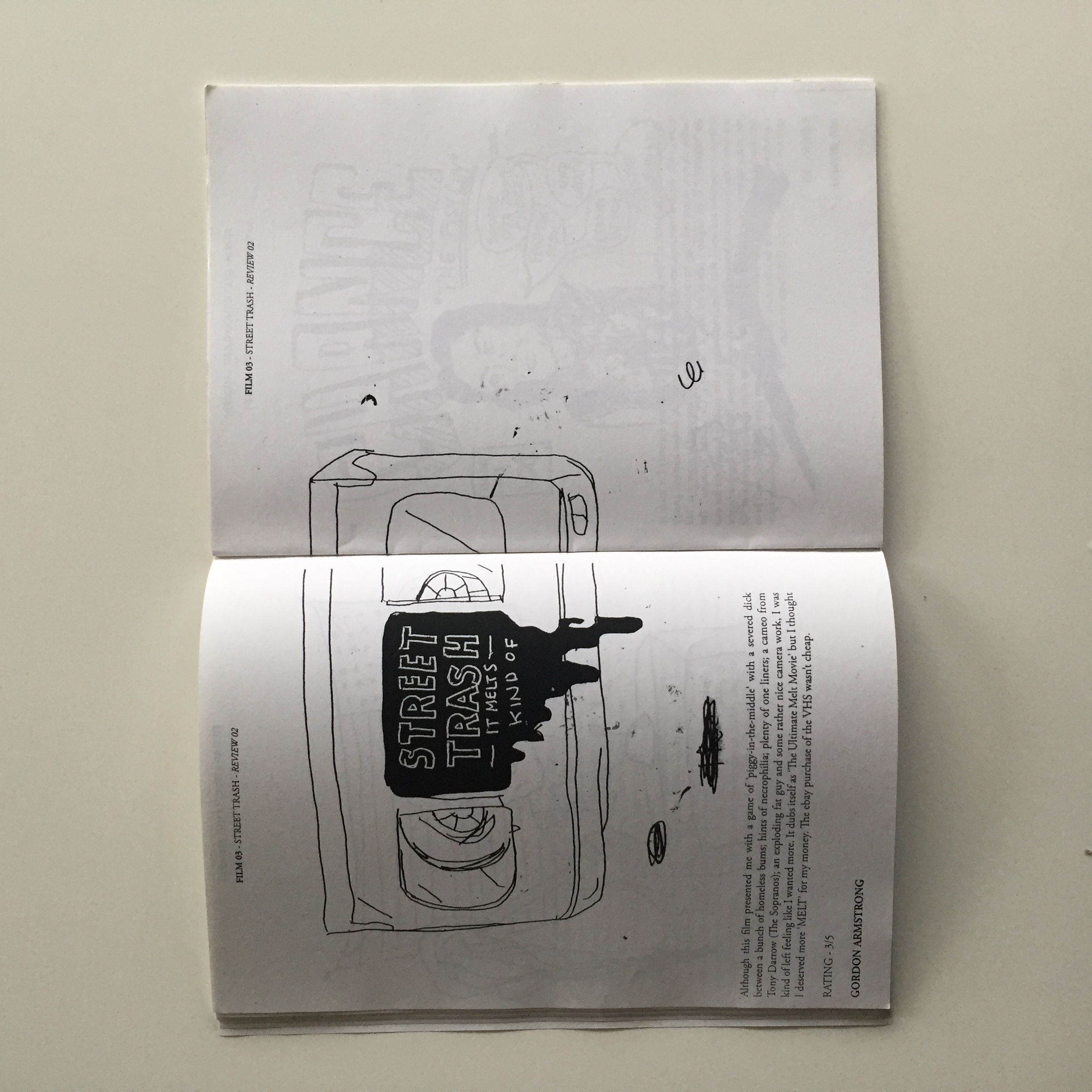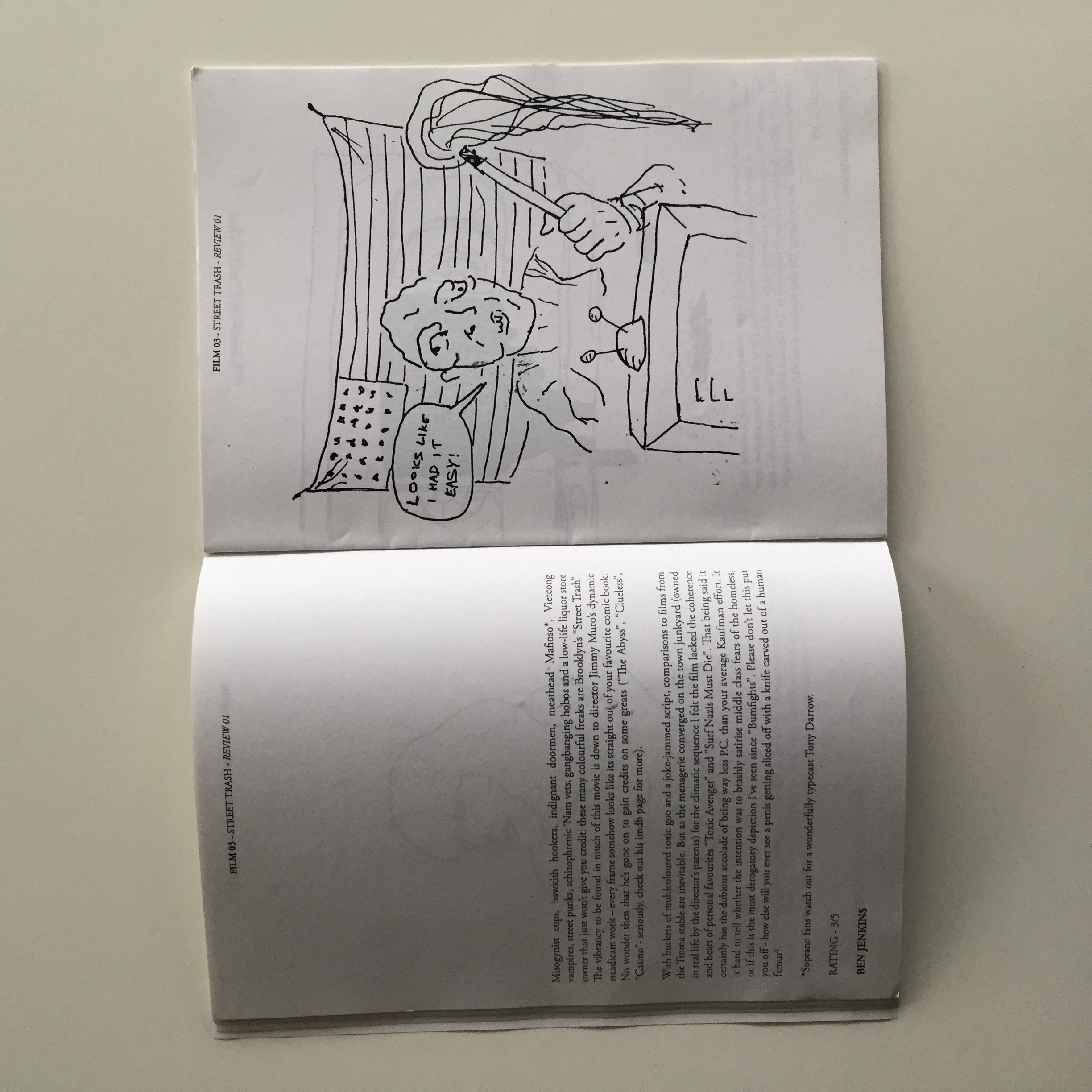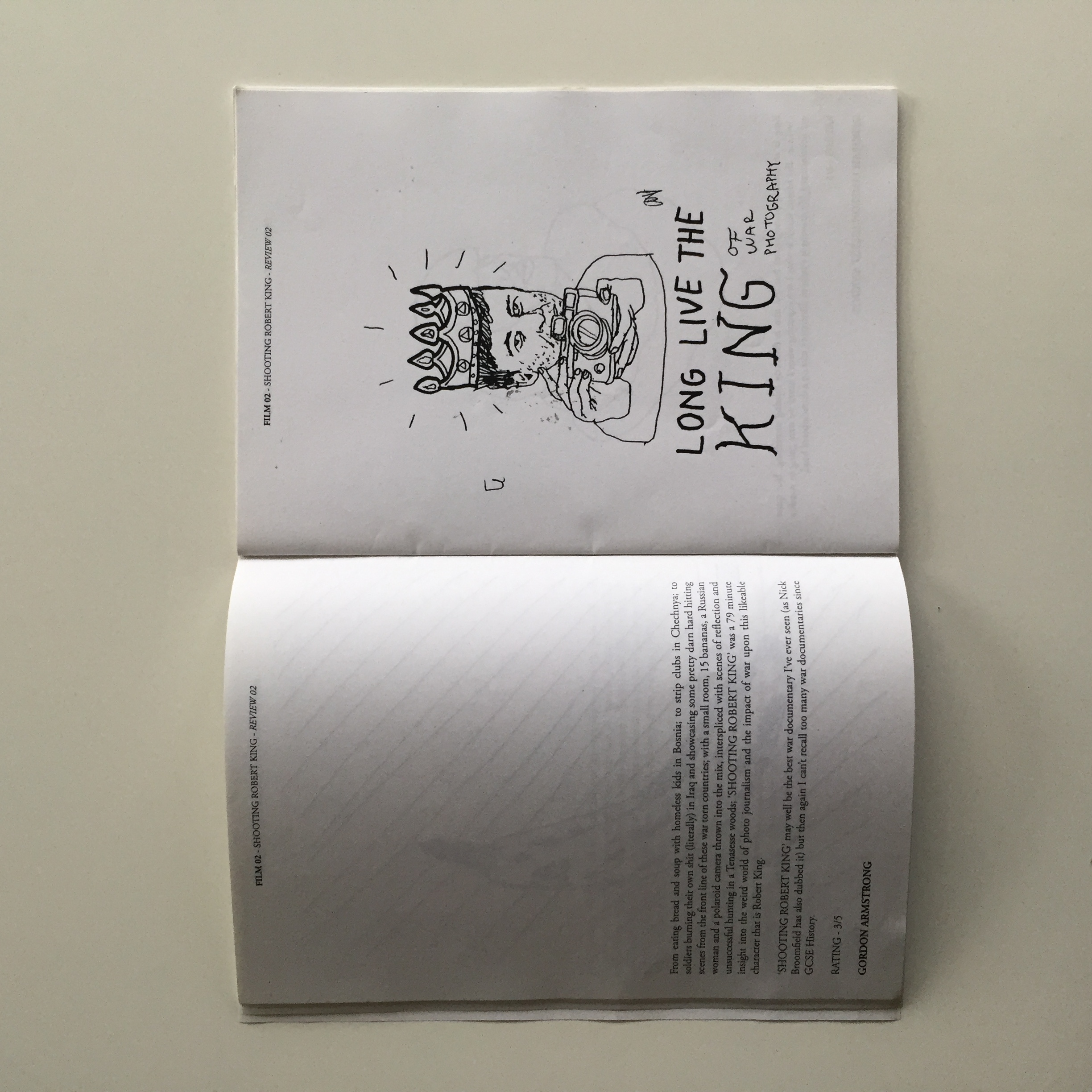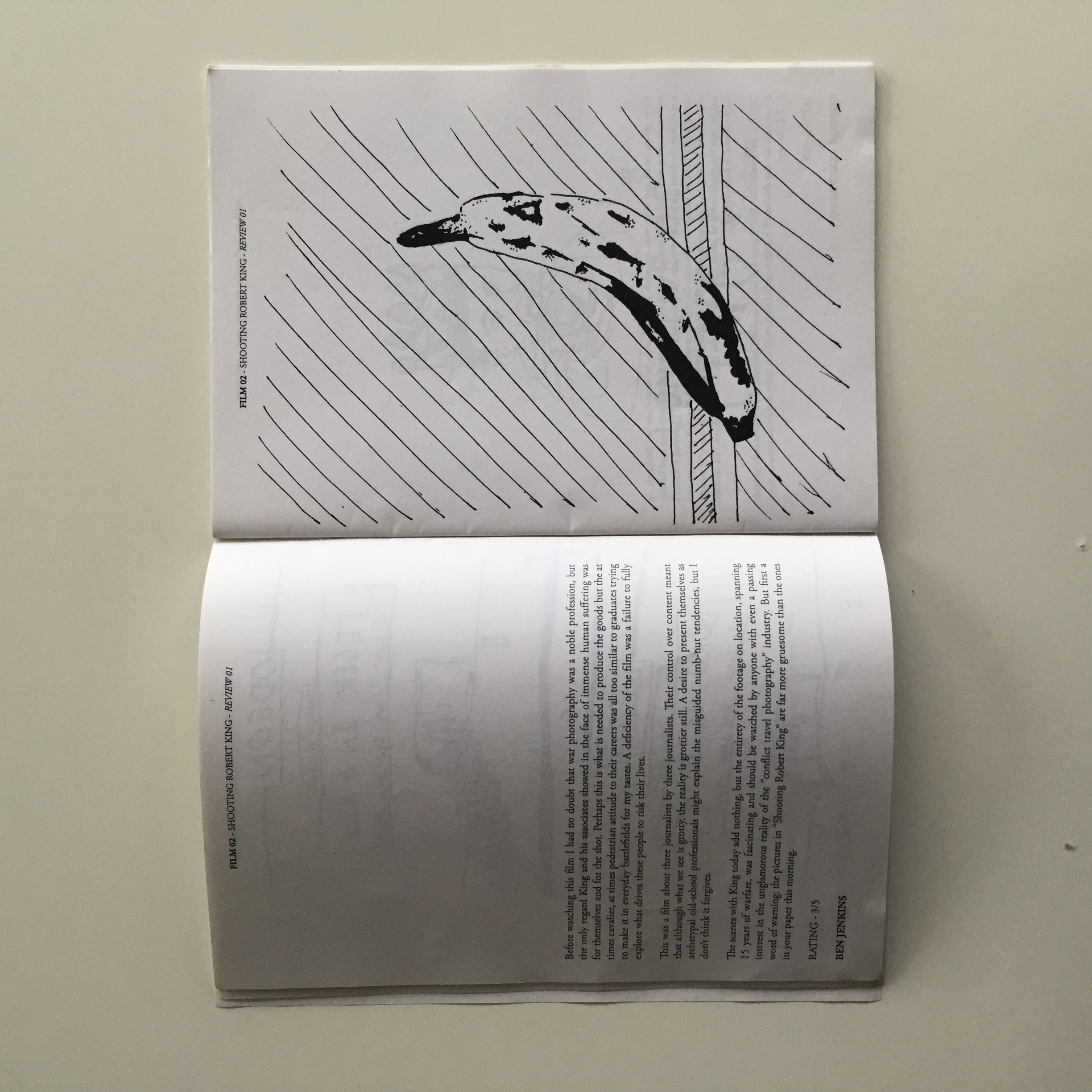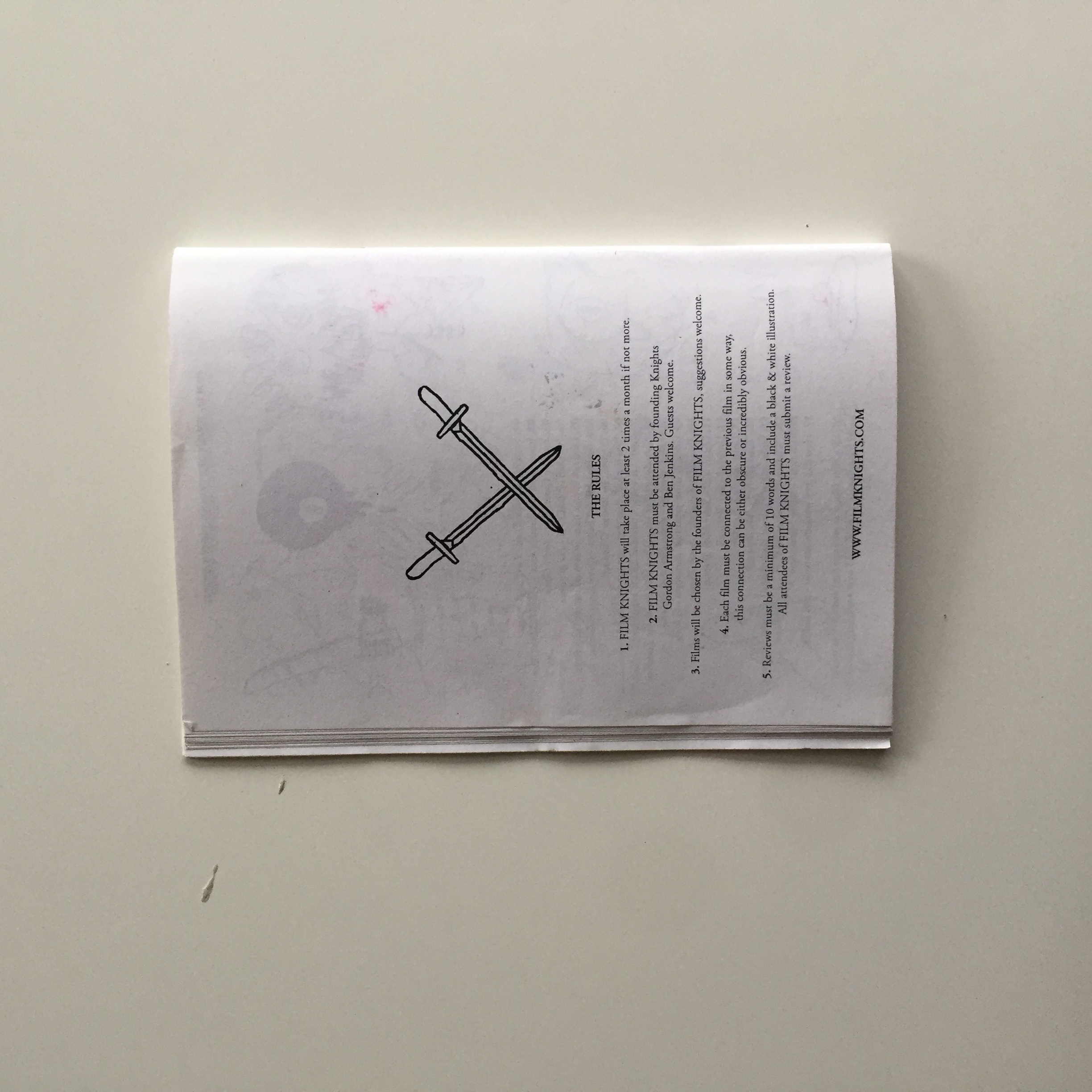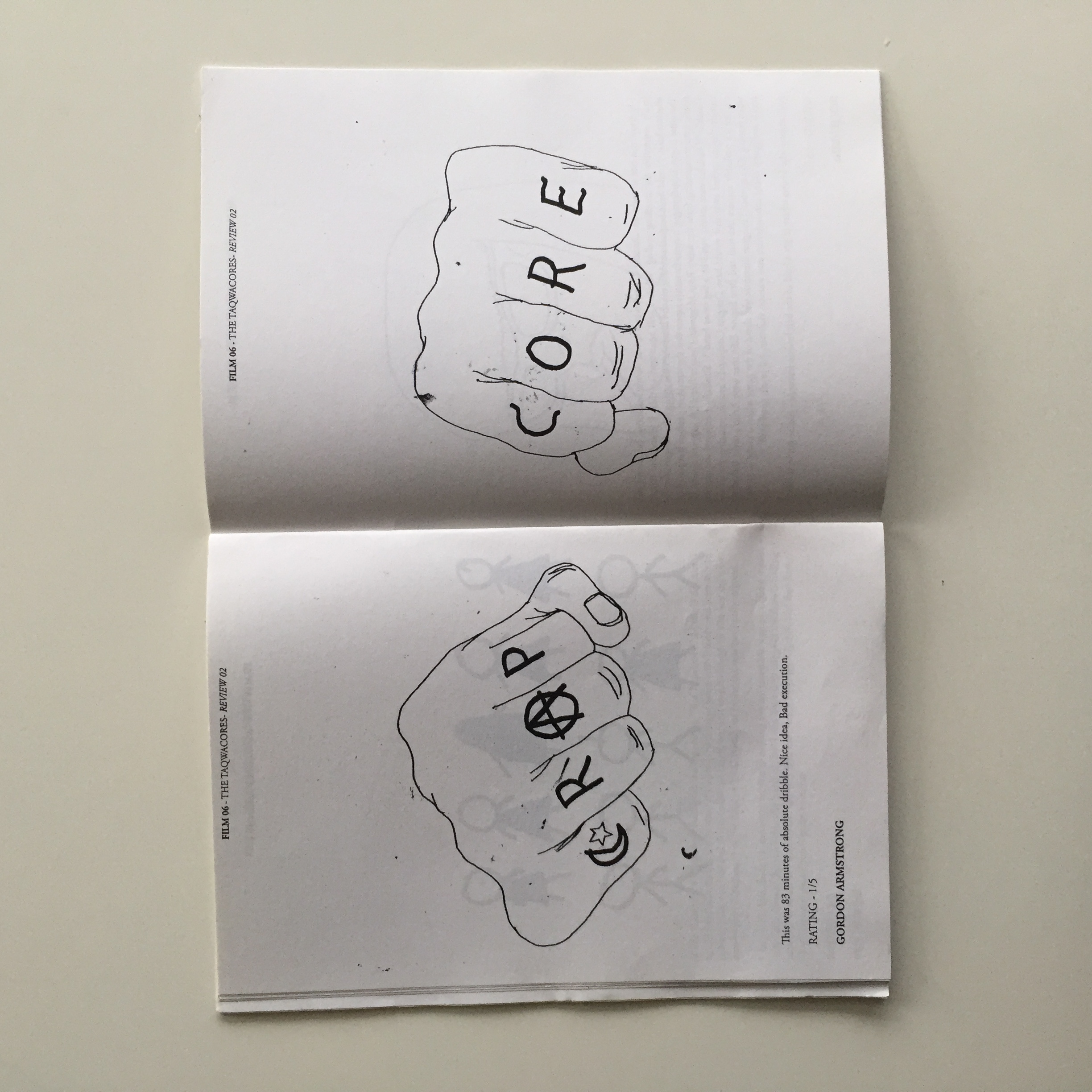 ---
SHAPES

For the band of the same name.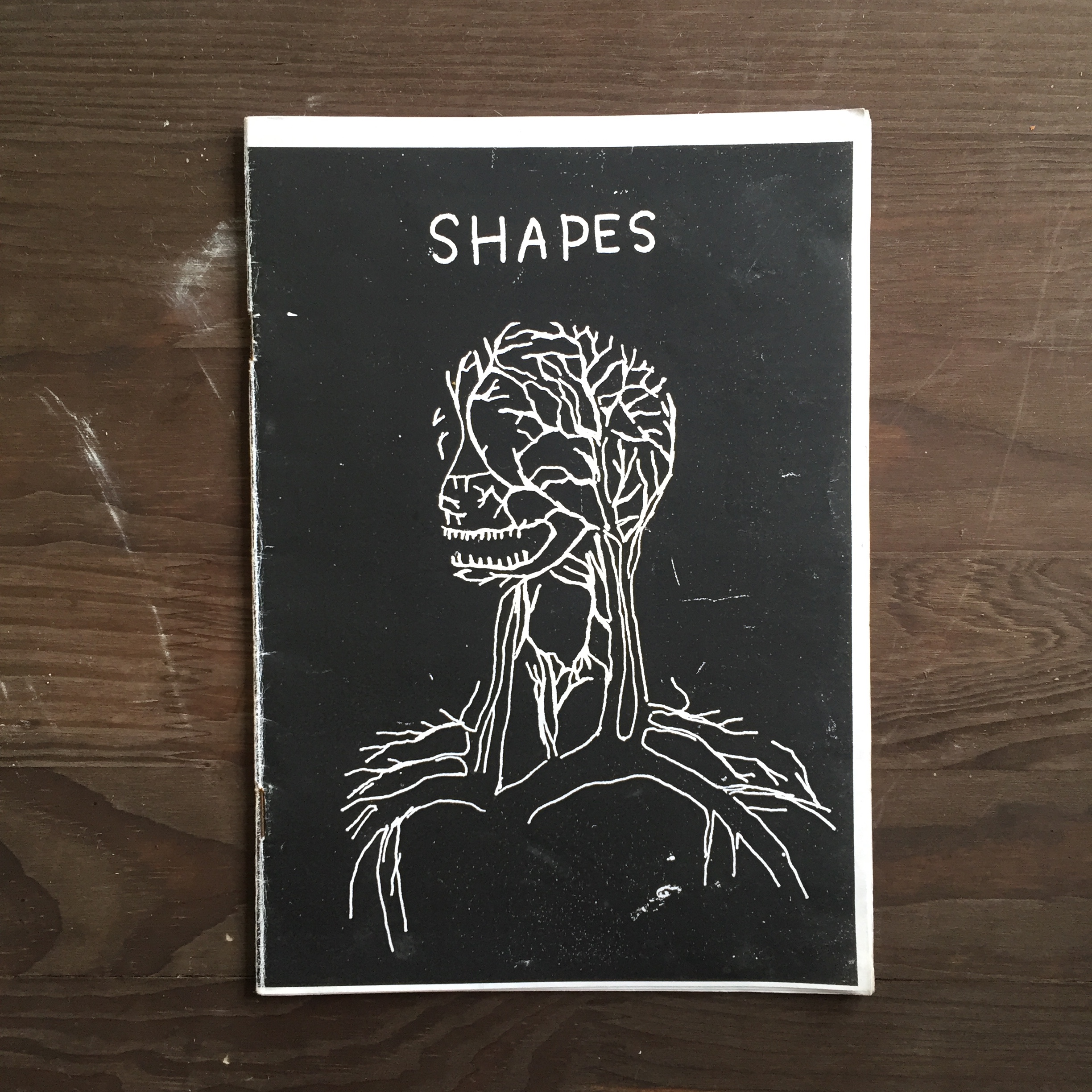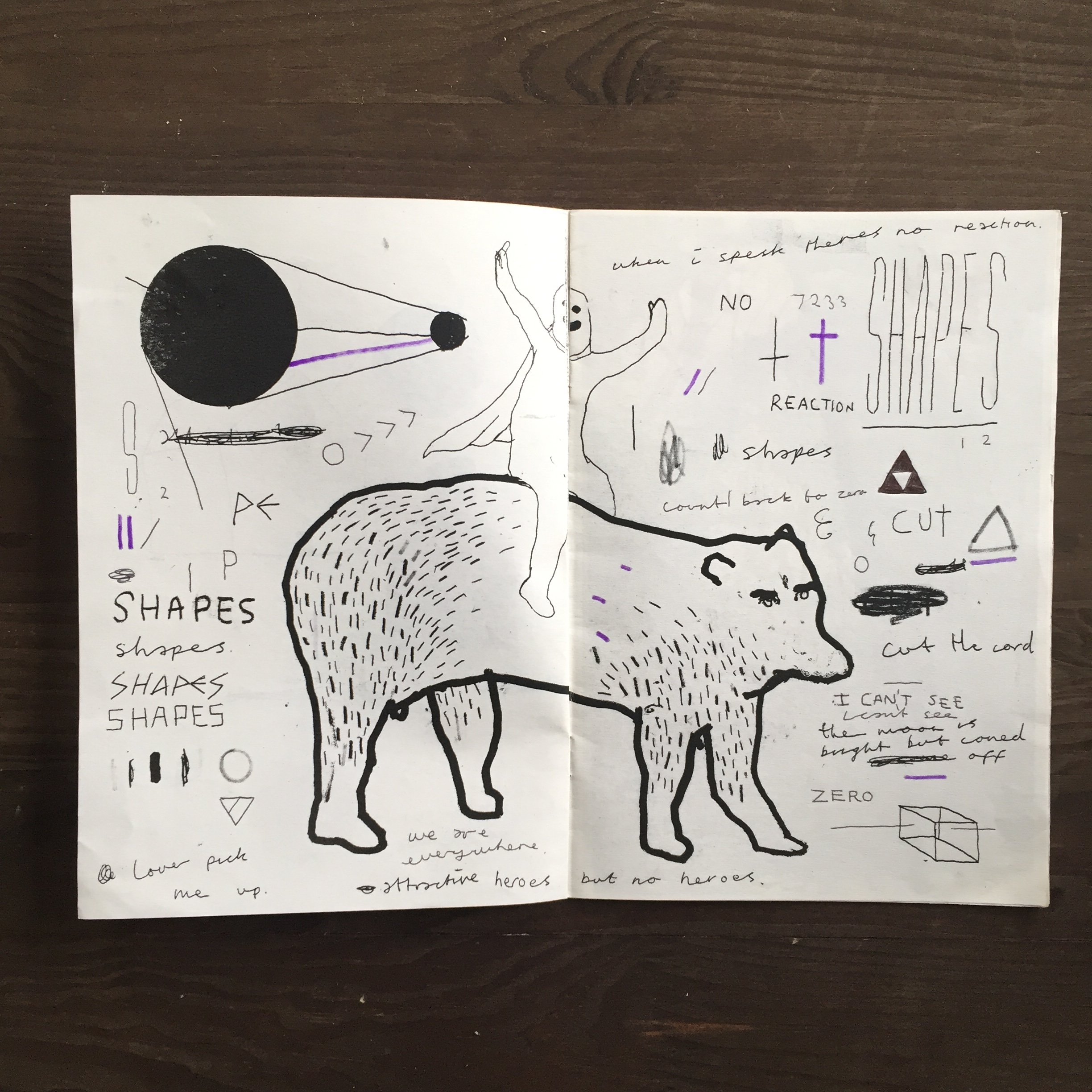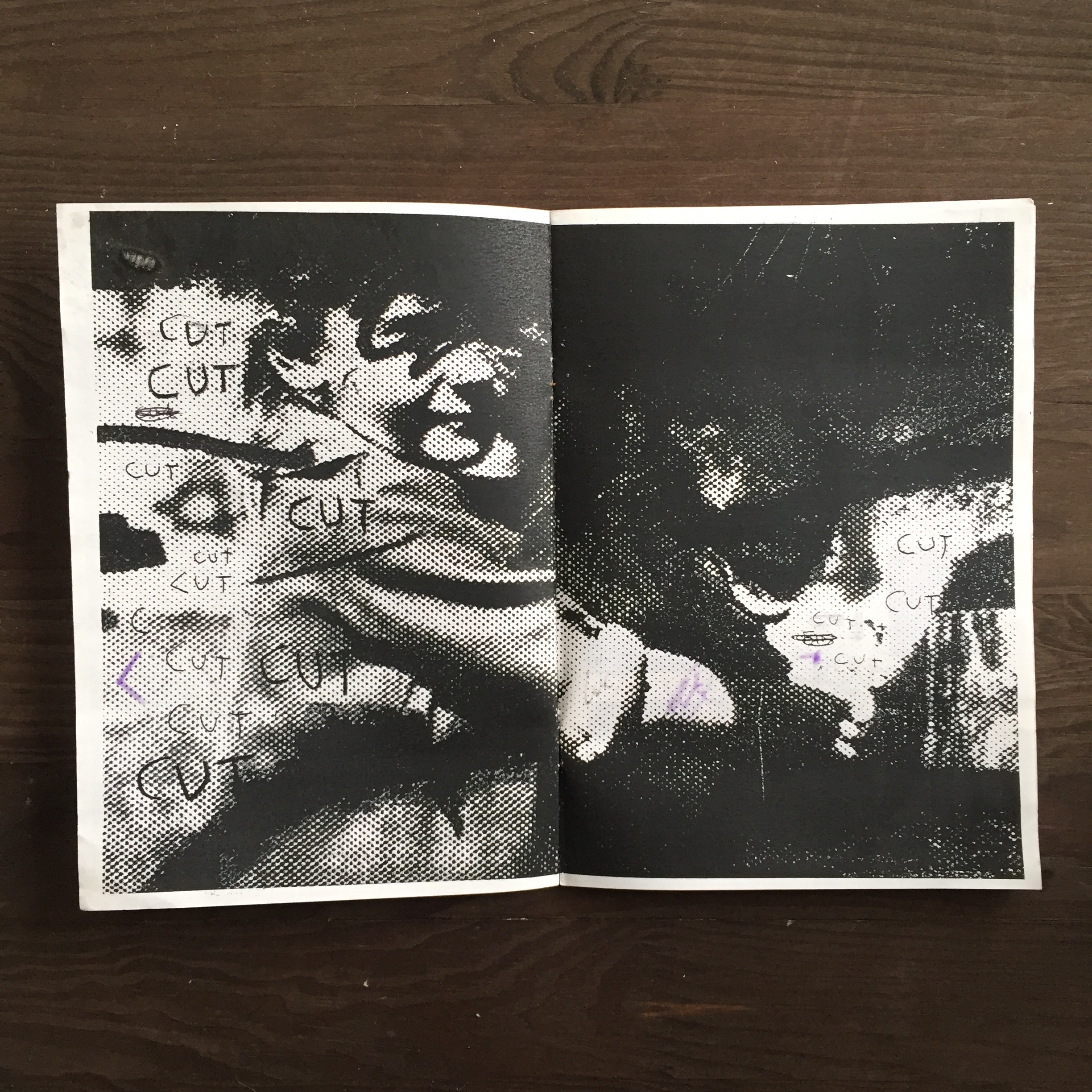 ---
OFF THE WALL

After 4 years working at a publishing house in London, I came to take down a load of random bits on a pin board next to my desk. I then compiled it into a zine and found this fitting title too.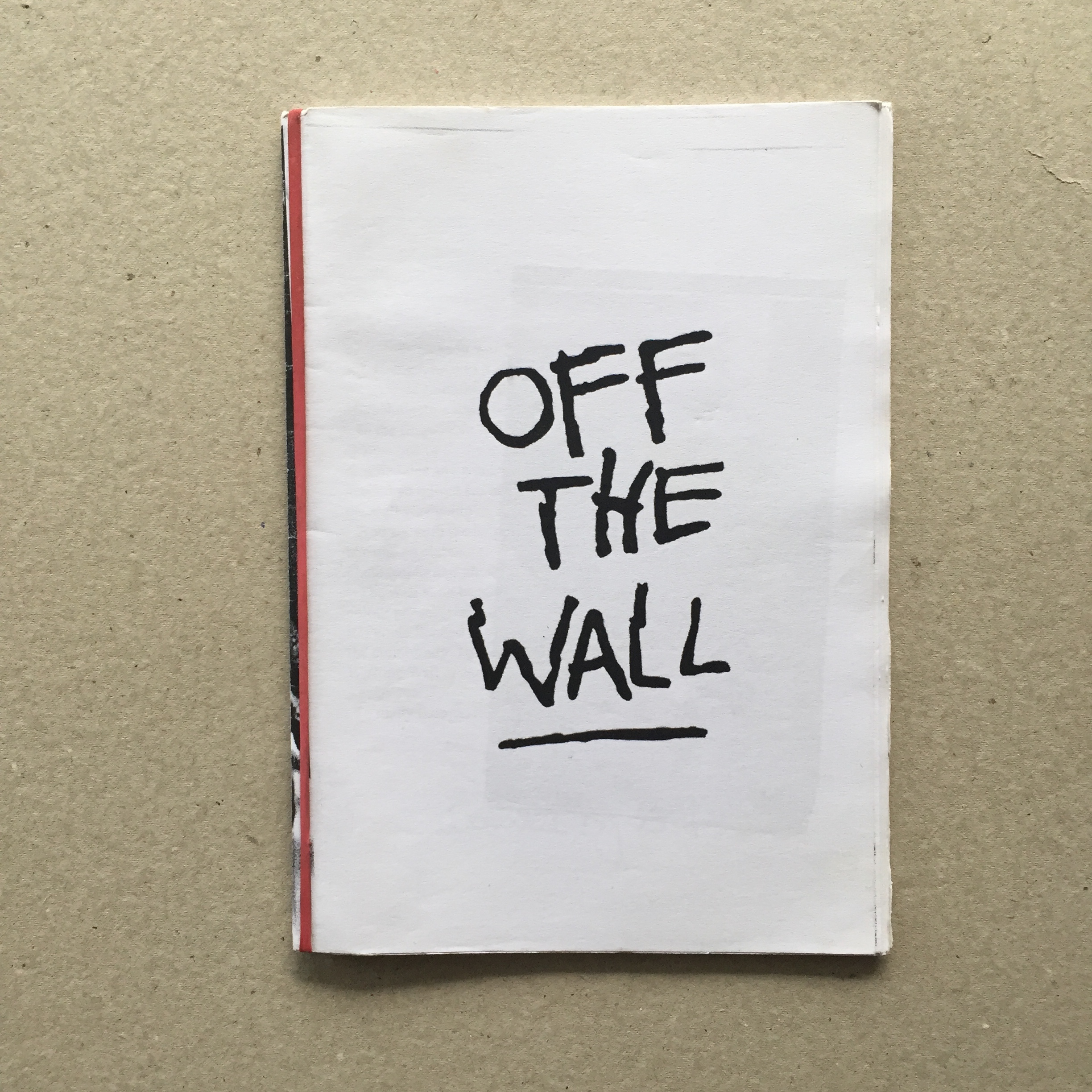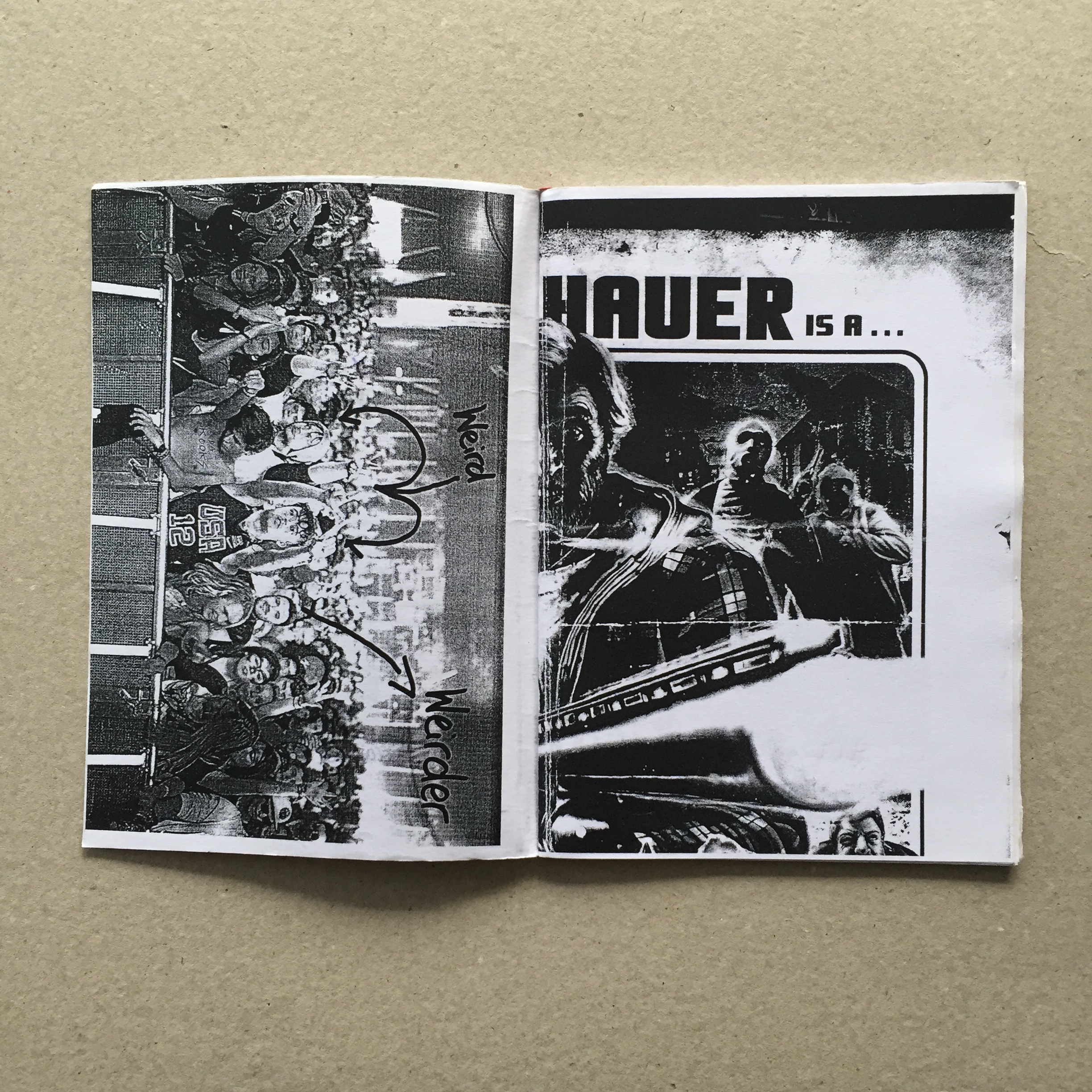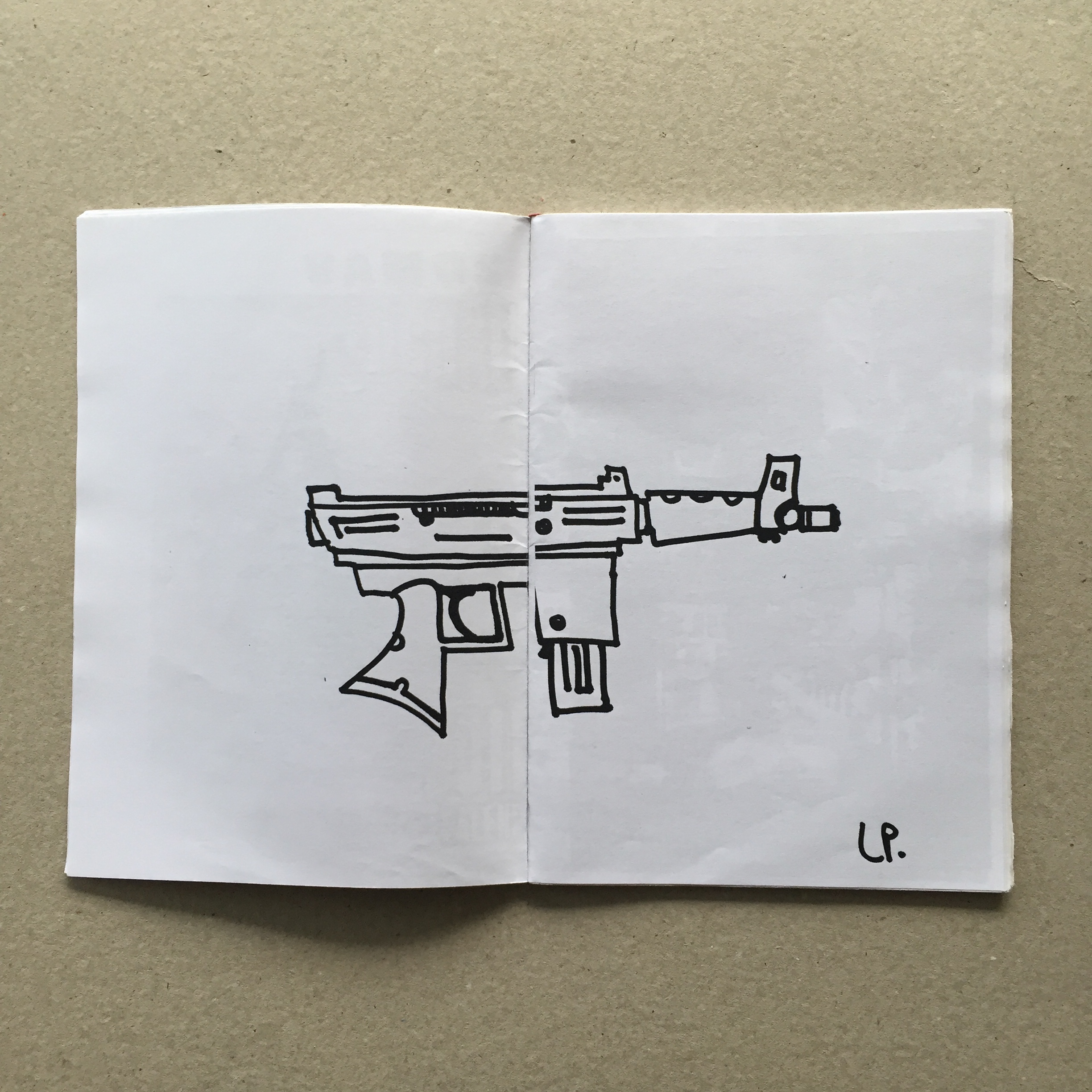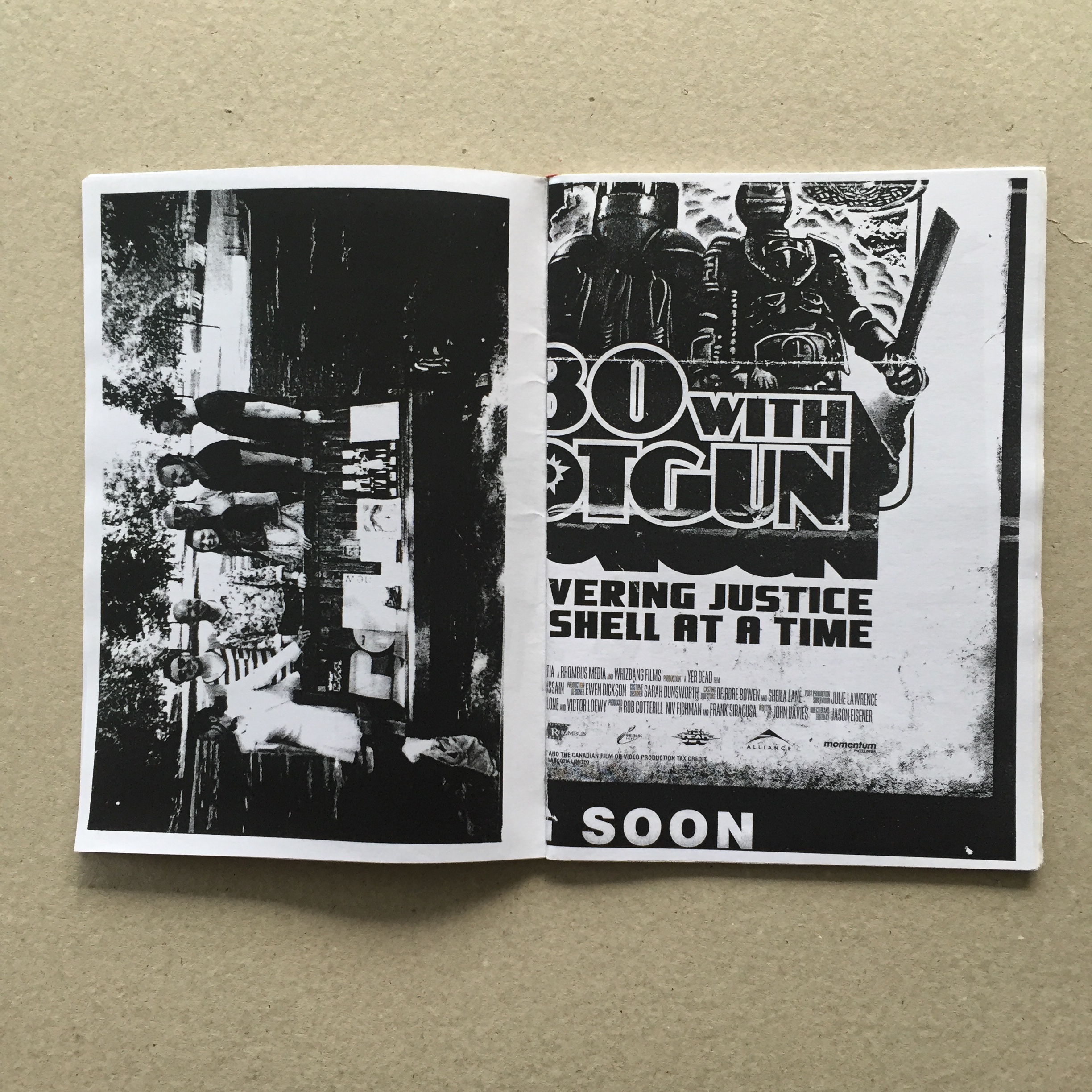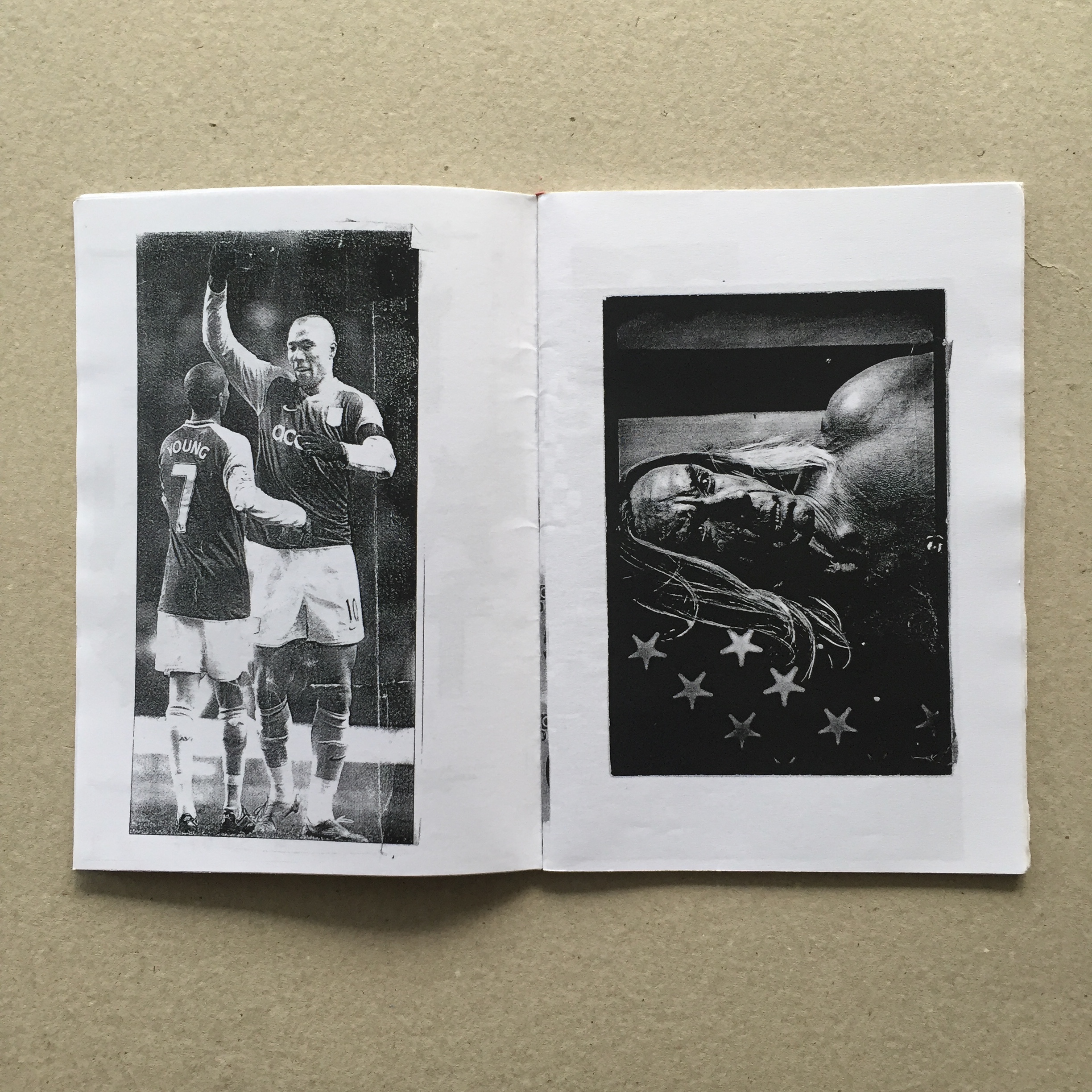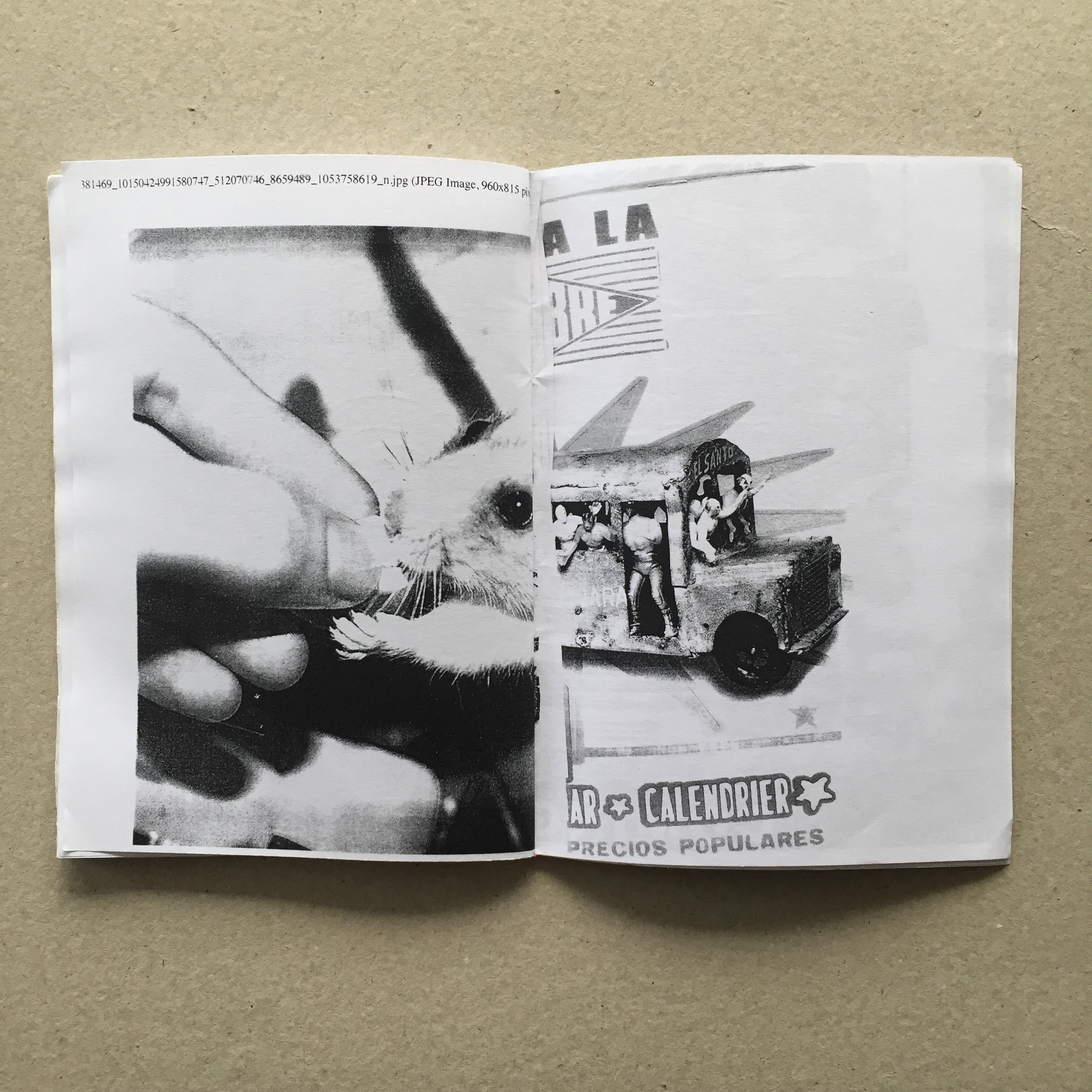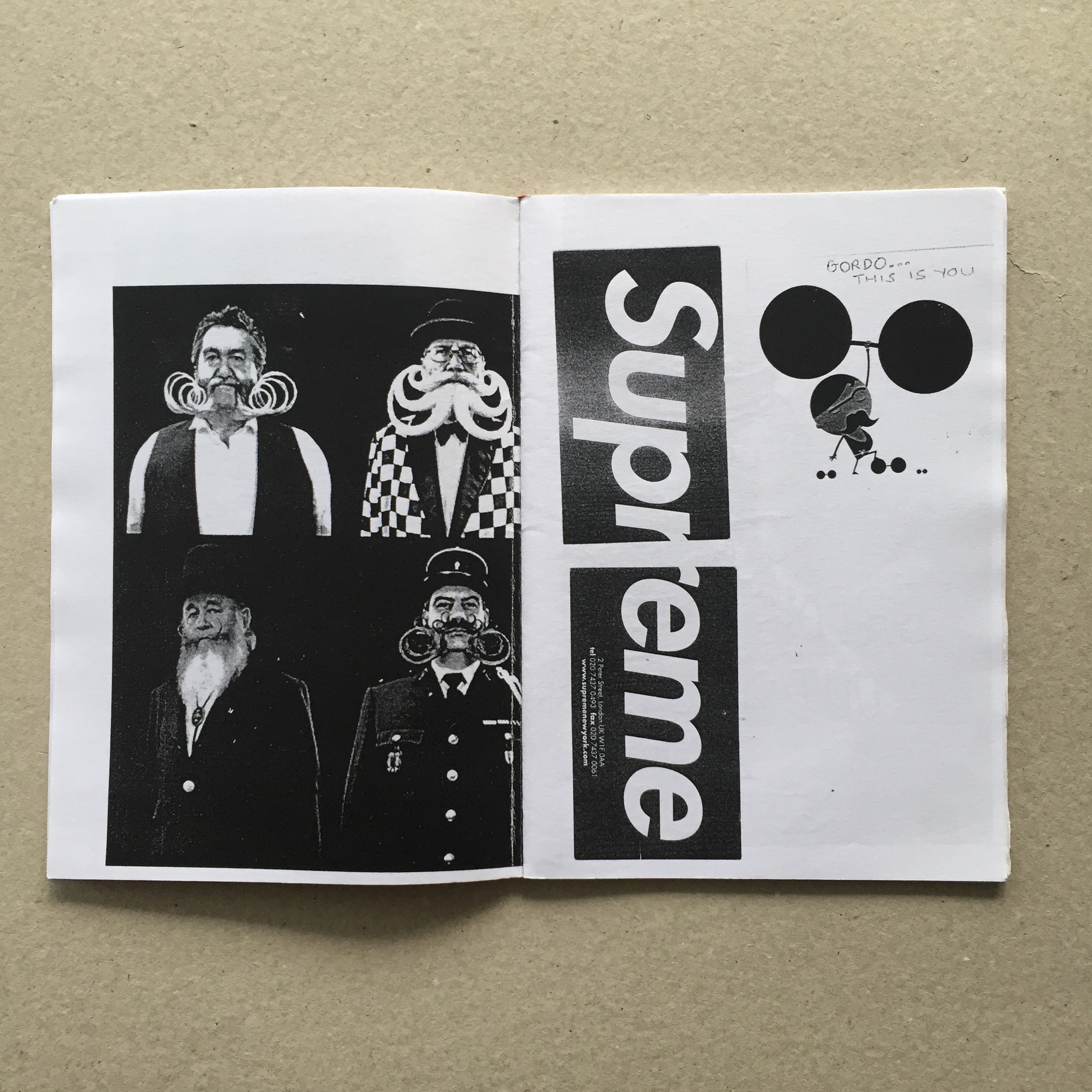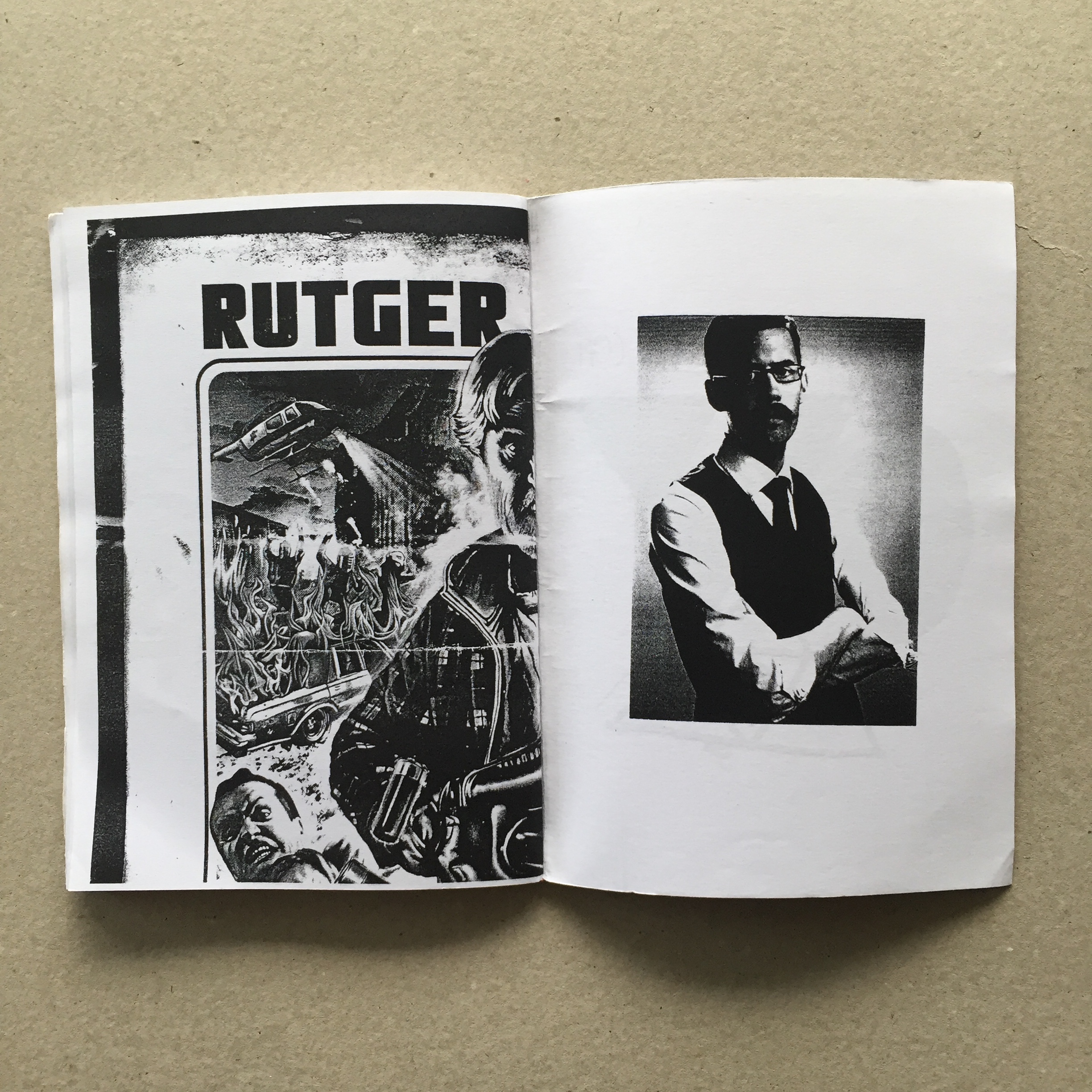 ---
UNTITLED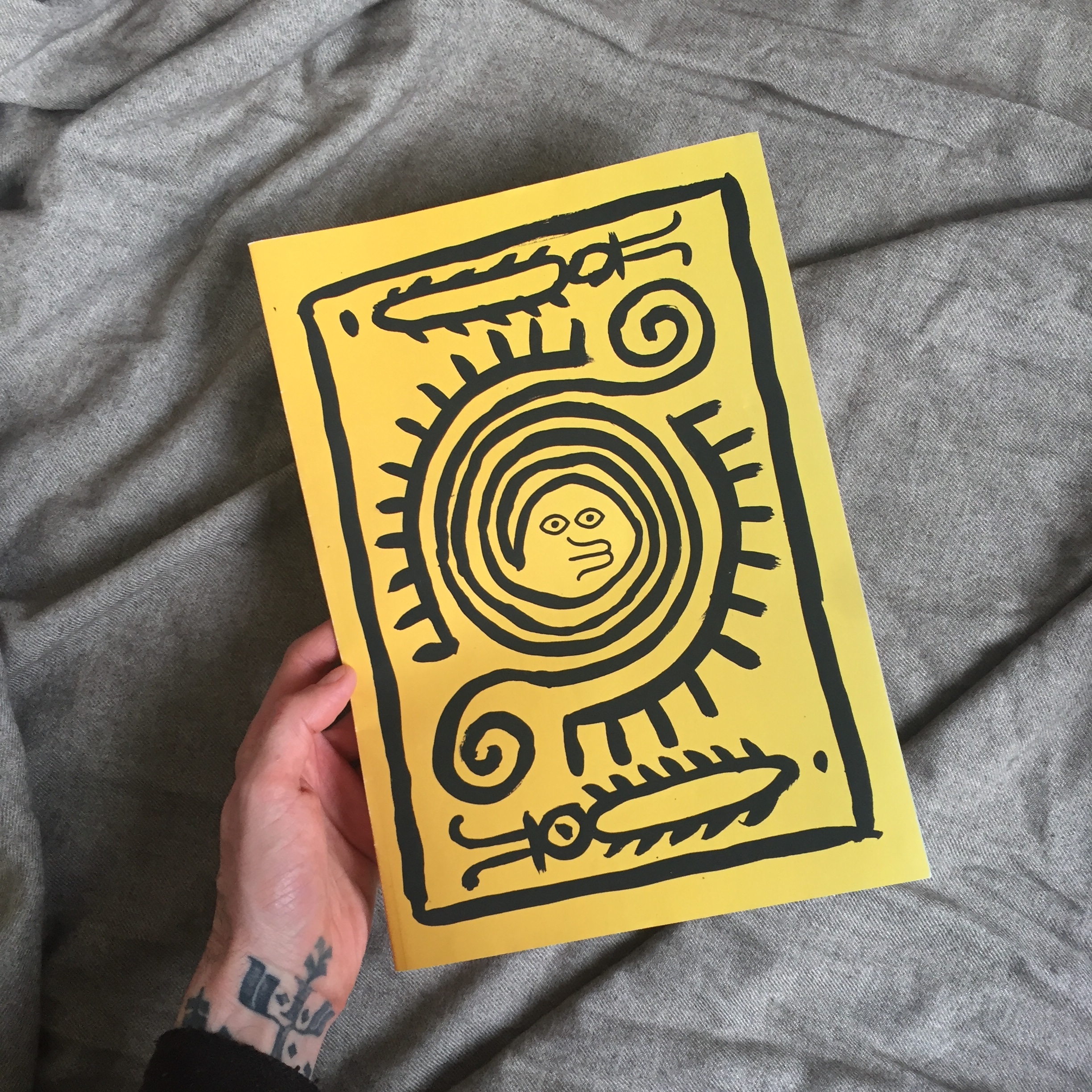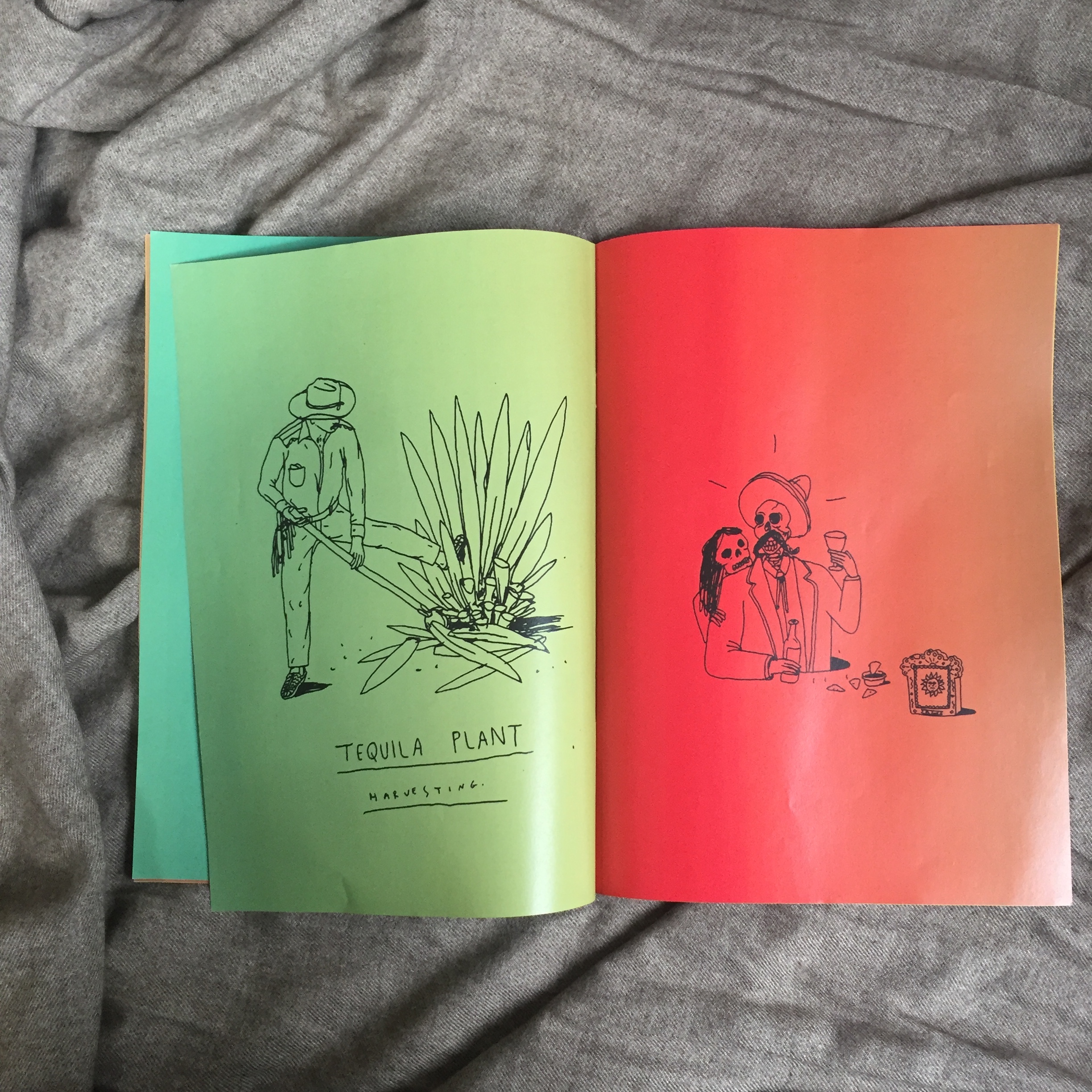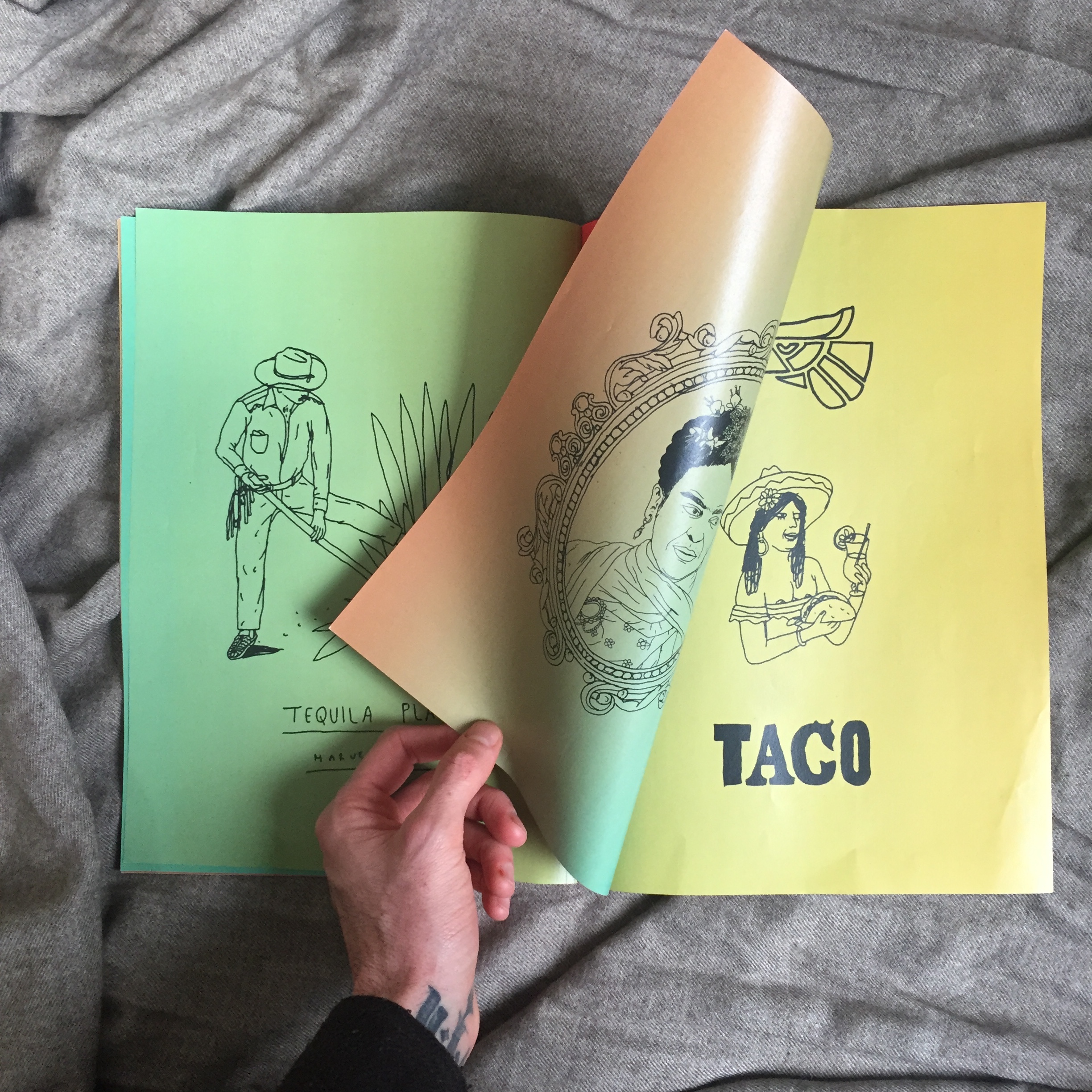 ---
MADE IN HOSUE

Helped launch Zines as a product at Awesome Merch a few years back and we created a zine all about Awesome Merch.


---